Poland's 79% increase in hotel supply continues to attract investors
A new report from specialist business property adviser Christie & Co has shown that Poland's hotel market has witnessed continuous growth for several years, with 2015 experiencing an increase of 79% in hotel supply compared to 2006, totalling 2,316 hotels. The majority of hotels in Poland can be allocated to the 3-star segment.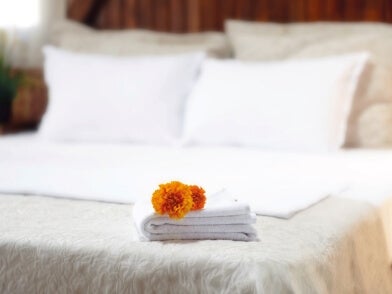 While the financial crisis dampened demand, it recovered quickly and arrivals as well as overnight stays even exceeded pre-crisis levels in 2010. From 2006 to 2015, the number of tourism arrivals in hotels increased by 86% and so did overnight stays. Poland is a year-round destination with an average of 20% of overnight stays being generated by foreign visitors each year. Key international source markets include Germany, Great Britain, Ukraine and the US.
As performance data by STR Global reveals, Revenue Per Available Room (RevPAR) increased between 2011 and 2015, generating a compound annual growth rate (CAGR) of 2.2%, despite a decline in Average Daily Rate (ADR), which recorded a CAGR of -1.9%. According to Christie & Co, this can be put down to the fact that RevPAR in Poland is highly occupancy-driven. Occupancy levels grew over the last five years and YTD March figures show a significant increase compared to the same period last year. It comes as no surprise that monthly year-on-year RevPAR changes showed a very positive development, with 2015 data setting new standards.
Adam Konieczny, Country Head Poland at Christie & Co, comments, "Poland's hotel investment market may still be in its infancy, but there are many reasons why investors are convinced of the country's potential. Investment opportunities arise from both the positive development of tourism in Poland's key cities, the improvement of transport infrastructure as well as the country's increased significance as a MICE and business location.
"While the upper midscale segments continue to grow, there is still a lack of budget hotels in Poland, which creates opportunities for visionary investors and operators.
"Investors are ever more keen on acquiring hotel properties in Poland, with strong interest coming particularly from German, French, British and US buyers. They are mainly looking for branded, well-established business hotels, with chain-affiliated city-centre hotels proving to be particularly successful.
"In general, all kinds of hotels in Poland – from budget to luxury – are in demand. For those looking to allocate capital in an emerging market, where they do not face the level of yield compression they do in Western European key cities, Poland's hotel market provides an excellent opportunity." Notable transactions which closed in recent years include the hotel project of the Holiday Inn Warsaw – City Centre which is still under development and expected to open in 2018; the Radisson Blu in Wrocław; and the Sheraton Hotel Warsaw. As Christie & Co's report shows, the currently most competitive hotel markets are Warsaw; Cracow; the Tri-City area around Gdańsk, Gdynia and Sopot; and Wrocław, all by number of hotel keys and RevPAR."