Reydon's Barbrook's Store changes hands as owner retires
A popular Southwold convenience store has new owners following a sale brokered by specialist business property adviser Christie & Co.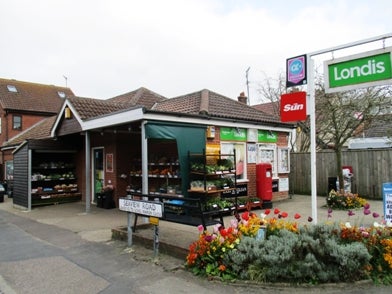 The Barbrook's Londis Store, located on Lowestoft Road in Reydon, had been owned by the Barbrook family since 1984, and has now been purchased by Henry Turner, a former local schoolteacher who is making his first foray into the retail world.

The Barbrook's Store has an open plan sales area of approximately 1,000 sq ft and is well-used as a National Lottery and PayZone Agent.  The store also serves as a local newspaper delivery hub, with 12 morning news rounds delivering to approximately 350 people per day.

Melvyn Eke, Associate Director at Christie & Co's Ipswich office brokered the sale and said, "The Barbrook's Londis Store has been in the same hands for over 30 years, and in this time the family has built a solid business and increased the rate of sales.

"Southwold is a very sought-after and popular seaside town, frequented by a high number of visitors throughout the year. As a result, the immediate catchment area, including Reydon, benefits massively from the footfall this brings.

"We're delighted to have assisted the Barbrooks in the sale of such a valued local store. We would like to wish Mr Barbrook all the very best for his retirement and wish his two sons well for their next career moves. We'd also like to wish Mr Turner the best of luck in his new venture."

The Barbrook's Londis Store was sold on a freehold basis off an asking price of £375,000.