Sheel Pharmacy in Lambeth sold to first-time buyer through Christie & Co
Specialist business property adviser, Christie & Co, has announced the sale of Sheel Pharmacy in the London borough of Lambeth. Funding for the sale was sourced through Christie Finance.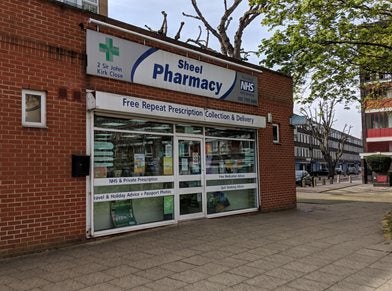 Sheel Pharmacy is a well-established community pharmacy which dispenses an average of 4,014 items per month. It is located towards the end of a cul-de-sac in a densely populated residential area in the London borough of Lambeth, and benefits from Sir John Kirk Close Surgery sitting right next door.
The business was previously owned by Mr Rasik Patel who comments, "Very sadly, we recently lost my younger Pharmacist brother which left our family with five pharmacies and only four Pharmacists, so we had one surplus to our requirement, hence the decision to sell. This was a pity for me, and quite disheartening as my family has worked so hard for over 40 years to build these businesses.
"We wanted to help a first-time buyer and found Isaac to be a very genuine buyer who would not let us down, and he was prepared to work hard. We will continue to help him."
Sheel Pharmacy has been purchased by local first-time buyer, Mr Isaac Adeniyi.
Mark Page, Director at Christie & Co, who handled the sale, comments, "It was comforting to witness a buyer and seller who, at the end of the transaction, had become friends. My client was keen to give the opportunity to a motivated first-time buyer and Isaac fits the bill perfectly. I wish him all the very best and have the utmost confidence that Isaac will take the pharmacy to the next level."
Tony Howard, part of the Unsecured team at Christie Finance, who sourced the funding for the sale, comments, "This was a genuine sale due to retirement, so presented the perfect opportunity for a first-time buyer, taking over and improving on what is already a successful business.
"Once I had established Issac's experience, goals and funding requirements, we were quickly able to determine the best finance solution to meet his needs. An Unsecured facility was soon approved via one of our specialist funders, without onerous conditions or the need for additional security. This facility was then held in place until such time that they were ready to exchange. It was a pleasure working with Isaac and I wish him the best with his ongoing business adventure."
Sheel Pharmacy was sold off an asking price of £280,000.
For further information on this press release, contact:
Phoebe Burrows, Corporate Communications Executive
P: 020 7448 8849 or E: phoebe.burrows@christie.com
Contact the agent:
Mark Page, Director – Medical
P: 07764 241 279 or E: mark.page@christie.com