Strong performance in the South set to continue in second half of 2019, according to Christie & Co
Specialist business property adviser, Christie & Co provides an overview of the regional market in the South of England for the first half of 2019, reflecting on previous predictions, emerging trends and challenges facing the sectors.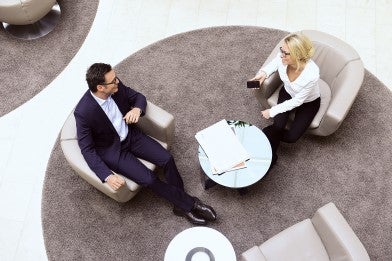 The South of England is set to deliver the highest economic growth amongst the 12 regions within the UK in 2019 after an already strong performance in 2018. Christie & Co reports a year on year increase in the number of enquiries on profitable freehold and leasehold businesses, as demand continues to outstrip supply. General levels of activity across all of its specialist sectors remain strong in light of the political environment. However, larger transactions have been limited in the first six months of the year, particularly with concerns over the high street restaurant market, while many corporate operators await greater certainty over Brexit prior to committing to acquisition or disposal strategies.

Supply has increased in the first half the year, albeit from a low base over the last few years, as a result of the usual perennial issues of retirement, health and opportunities elsewhere in the investment market. Buyers remain sensitive to price, although some are seeing opportunity to acquire well priced assets prior to the proposed October Brexit deadline.

Key transport infrastructure development improvements, such as upgrading the M27 motorway network, will assist in regulating traffic flows to and from the South, driving tourism throughout the peak summer months.

Care
Buyer appetite remains strong in the region for well trading care homes with high levels of EBITDA and good CQC reports, especially opportunities with the benefit of a full time manager, although the first half of the year has been characterised by a lack of high quality instructions coming to the market. Christie & Co's instructions have ranged from four bedroom to 50+ bed homes, with a mix of closed and well performing homes. Christie & Co recently completed on the sale of Arbory Care Home in Andover, which is registered for 60 and has planning permissions for to increase capacity to 81.

Childcare
London and the South have continued to see the strong level of demand experienced in 2018 throughout the first half of 2019. Many businesses are getting to grips with the best way to manage 30 hours effectively, whilst recruitment continues to be the overriding concern for most nursery owners. 

Christie & Co has seen very little slow down in buyer demand from a wide plethora of buyers, including new entrants to the sector through to regional and corporate chains. So far this year, Christie & Co has experienced some of the highest multiples paid on both leasehold and freehold nurseries for good quality, well performing settings. As always, buyers are principally seeking settings with a minimum of 50 places, management run, outside space, with consistent and demonstrable levels of EBITDA. Many also want a business that has scope for growth and enjoy Good or Outstanding Ofsted ratings. Christie & Co has also seen an increase in smaller preschools looking to exit the sector, which has been an excellent opportunity for local operators to consolidate and strengthen their local presence.  

Dental
Demand continues to outstrip available supply across the region, most notably in areas which are less susceptible to dental recruitment issues. Christie & Co notes this has led to a further increase in viewing and offer activity on such opportunities and premium prices are being achieved as a consequence of the competitive tension. Whilst appetite remains strong from all buyer categories, Christie & Co has seen a marked increase from associate first time buyers, seeking their first opportunity in practice ownership, and an increase in appetite from existing local operators, looking to enhance future revenues through acquisition of practices which offer opportunity to do so through the introduction of private, specialist or other profit enhancing income streams.

Christie & Co reports an increase in private practices coming to the market across the region throughout the first half of the year, which coincides with the increased appetite from buyers for such opportunities and where sellers can take the opportunity to optimise their price and terms on exit. Mixed practice or NHS led opportunities remain in short supply across the region and where those practices do become available, particularly with further scope for enhanced revenue opportunities, they will command optimum interest.

Hotels
Demand remains strong throughout the hotels sector in the South, with a noticeable increase in interest from lifestyle and first time buyers. Christie & Co reports strong asking prices for high quality mid to upper guesthouses and hotels, although some sensitivity surrounding pricing remains. 

Pubs & Restaurants
The first quarter of the year was characterised by lower levels of activity in the pubs and restaurants sectors, as potential buyers remained cautious around any impending effects of Brexit negotiations. However, buyer appetite increased throughout the second quarter, especially throughout Greater London where businesses benefit from good levels of profit. Similar to the hotels sector, buyer appetite is strong for correctly prices businesses and will continue to increase so long as vendors realise that leasehold premiums will only be obtaining if there are strong levels of profit.

Retail
The market for higher turnover retail businesses is strong, with both freehold and leasehold opportunities attracting interest from multiple parties in most cases. At the other end of the market, lower turnover stores with limited profitability continue to struggle to find new buyers, exemplified by an increase in vacant units brought to the market. The recent Tesco-Booker and Co-op-Nisa and Costcutter mergers have allowed operators to introduce a greater range of products in the face of rising wage costs.
Christie & Co reports a 50% increase in the number of transactions year to date and notes a substantial increase in the number of instructions it brings to the market. In the first half of the year, Christie & Co has sold a number of high turnover c-stores on a freehold basis to local owners with one or two sites and has also handled a number of transactions for regional corporates, which have attracted a huge amount of interest from other corporates, as well as independent operators.

Ed Bellfield, Regional Director – South at Christie & Co comments;
"Over H1 2019, there has been a noticeable uplift in activity and unlike the rest of the provinces, there is a definite trend towards the lifestyle buyer in the South of England where the number of people searching for a change of pace has not been this high since the credit crunch. At the other end of the spectrum, we are working with more equity groups looking to acquire properties in key locations.

"The region offers some of the best freehold and leasehold opportunities in the country and is being keenly watched by expanding operators as more owners cash in on their long-held businesses and investments, the future certainly looks optimistic for the Southern markets in our specialist sectors."