T Kingston Pharmacy in Skelton sold through Christie & Co after 23 years of ownership
Specialist business property adviser, Christie & Co, is delighted to announce the sale of T Kingston Pharmacy in Skelton-in-Cleveland.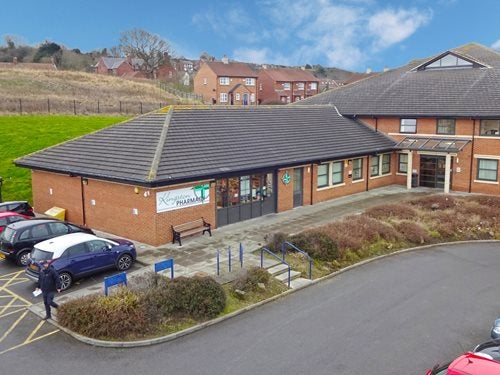 T Kingston Pharmacy is a high dispensing (circa 15,000 items per month) business that sits adjacent to the Hillside Medical Centre, which currently has five GPs who prescribe circa 14,600 items per month, the majority of which are handled by T Kingston Pharmacy.
 
The business is located approximately 10 miles east of Middlesbrough in Skelton-in-Cleveland, a small town in the civil parish of Skelton and Brotton in the borough of Redcar and Cleveland in the North East of England. 
 
It has been owned and run, for the last 23 years, by Mr Simon Savage who worked in the pharmacy full-time as the Principle Pharmacist with the help of two part-time Pharmacists. Mr Savage decided to sell in order to pursue a well-earned retirement. He comments, "My time in pharmacy has come to an end after many years working in a very busy shop, and I wish Welcome Health Pharmacies every success in the future. I cannot thank Karl Clezy and Christie & Co enough for their assisstance and support in handling the sale and would strongly recommend them to anyone thinking of putting their business on the market."
 
T Kingston Pharmacy has been purchased by Welcome Health Pharmacies Limited, a local group operator who already own three other pharmacies in the area. Speaking on behalf of the company, Mr Vaibhav Chhatwal comments, "Buying T Kingston Pharmacy was one my best experiences in terms of all the pharmacy acquisitions I have done in my business career so far. It is a like a gem in my portfolio crown, and Christie & Co really helped me in every stage to achieve this milestone. I cannot express how chuffed I am after owning this great business and adding to my business empire."

Karl Clezy, Director of Medical at Christie & Co, who handled the sale, comments, "The pharmacy generated strong interest from buyers located across the north of England due to its location next to the health centre and the high number of items it was dispensing. In total there were three competitive offers, all from group operators. The pharmacy will fit well into Mr Chhatwal's pharmacy estate, increasing his number of branches to four in this area of the north east."

T Kingston Pharmacy was sold off an asking price of £950,000.
 


For further information on this press release, contact:
Phoebe Burrows, Corporate Communications Executive
P: 020 7448 8849 or E: phoebe.burrows@christie.com

Contact the agent:
Karl Clezy, Director – Medical
P: 07885 813 160 or E: karl.clezy@christie.com
 
Visit our Business Search page to find out more about our current medical listings.