The Greyhound Hotel in Llantrisant welcomes new owners
Specialist business property adviser, Christie & Co has brokered the sale of The Greyhound Hotel in Llantrisant, Wales to first-time buyers Kelly & Steven Jolliffe whose funding was arranged by specialist commercial finance broker, Christie Finance.
With the Welsh longhouse building dating back to the 17th century, The Greyhound was established in 1845 as a traditional coaching inn which contains 10 en-suite letting rooms as well as a lounge, bar and dining room. The business had been in the same family for over 20 years and the owners were eager to find the right buyers to enable them to retire.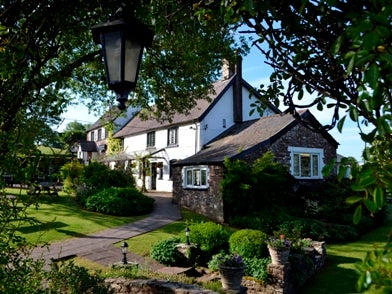 It happened to be the perfect business for Kelly & Steven and they immediately made an offer to buy the inn after going to view it. Jimmy Johns, Finance Consultant at Christie Finance moved quickly to find and secure the funding as the couple had to relocate to manage the business.

New owner, Kelly Jolliffe says, "My husband and I have recently exchanged on our dream business: a coaching inn in Wales. If it were not for Jimmy, this dream would have never happened. Even though it didn't come within his remit, he took the "out of the box", proactive step to flag a property to me that wasn't even in an area that we were looking, just so that he could understand better what we were actually looking for. It however happened to be the dream property that ticked every single one of my very specific boxes."

Jimmy Johns comments, "I am delighted that I could help Kelly and Steven find and fund the hotel they desired. At Christie Finance we take great pride in taking the time to get to really know what our clients are looking for when searching for funding."

Nicholas Calfe, Director at Christie & Co who brokered the sale comments, "The previous owner had been on a long emotional journey with the first sale in 2016 falling through and also having previously been on the market with another agency which generated no interest. Persistence pays off and we are delighted to have helped the previous owners to be able to enjoy their retirement and wish the new owners the best of luck with their purchase of such a strong business."