Three-century-old Lincolnshire inn looking for new owner
Specialist business property adviser Christie & Co has been appointed to sell the renowned and historical Stirrup Inn at Willoughton, near Gainsborough.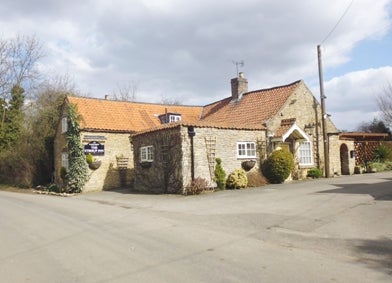 The property housing the inn is known to have existed since at least 1536, when it was named in an inventory drawn up by King Henry VIII during the dissolution of the monasteries. It is thought to have become an inn around 1774, and came into its own as a village inn in the 1800s whilst under the care of first the Marshall family and then, in 1880, by local brewer George Wainwright, who kept the pub until his death in 1945.

After changing landlords only a handful of times since 1880, the inn is today owned by Simon Marshall and his mother Janet (no relation to the earlier owners), whose family has owned the pub for over a quarter of a century.

Simon said, "My mother Janet and I have loved every minute of working and living at the Stirrup. It's been part of my family for nearly 26 years, and we've really enjoyed, as time has gone on, discovering more about the history of the building.

"We've been working closely with local historian Edward Taylor, who is writing a book about the history of the Stirrup Inn, and it's been fascinating hearing all of the stories, including the times the late Queen Mother used to visit the village in the 1960s when she kept her horses at the estate's stables.

"However, now we have started to wonder what other challenges are out there for us, and we're looking forward to seeing life on the other side of the bar for a while."

Tom Rawlinson, Business Agent at Christie & Co's Nottingham office is handling the sale and comments, "The Stirrup Inn is a fantastic property and business which is steeped in local history dating back over four hundred years. It is a valued part of community life, both for people living in Willoughton, and also the surrounding areas – indeed, the nearest pub is 4.5 miles away.
 
"The business offers massive scope to improve trade by making use of the existing granted planning permission to alter the domestic kitchen and restaurant area. There is also potential to increase trade by offering the separate cottage as holiday let subject to the necessary planning permissions, and also increase opening houses and potentially developing a food offer."
 
The freehold of the Stirrup Inn at Willoughton is on the market at an asking price of £345,000.