Twickenham restaurant seeks new owner
Specialist business property adviser, Christie & Co has brought to the market Palm Grill, prominently located in the vibrant town centre of Twickenham. Following a full refurbishment in November 2017, the modern cocktail bar, lounge bar and restaurant now offers a fusion of American and Mediterranean cuisines.
Palm Grill offers guests a variety of seating, from benches to lounge chairs and even a garden swing in the cocktail bar area, an open plan dining area with lounge seating and party table for 14 guests, all are served from an open plan grill kitchen. A raised restaurant area presents more traditional table settings, as well as private dining spaces. Additionally, the property benefits from a four bedroom owner's accommodation.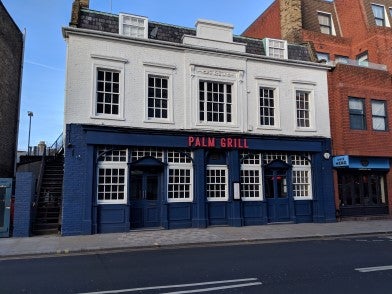 Benefitting from established and growing trade, Palm Grill presents an excellent opportunity for an experienced operator to introduce a full day offering and take advantage of the town's high levels of footfall due to the spectators visiting Twickenham Stadium, the world's largest rugby stadium.

Stewart Harkness, Associate Director – Pubs & Restaurants at Christie & Co comments, "A superbly presented bar and restaurant for an all day offering with the added benefit of good owners and staff accommodation represents a great high street opportunity."

Christie & Co is seeking a reduced leasehold asking price of £150,000 and annual rent of £60,000.