5/4/2017
|
Childcare & Education
Why valuing an educational business is a specialist valuer's appointment
The valuation of an educational business is similar to that of any trading business: the profits method of valuation is utilised. Properties of this nature are generally bought and sold having been assessed on their profitability and thus are valued in this manner.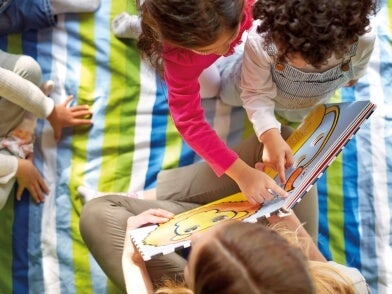 The profits method of valuation always has regard to the REO (reasonably efficient operator) and the FMT (fair maintainable trade) of the business. At the outset a FMOP (fair maintainable operating profit) is calculated and a capitalisation rate applied to conclude. This all relies on the experience and judgement of the valuer appointed, whose valuation is based on current market conditions and trends, along with returns on capital required by a REO.  In order to ensure the truest opinion of market value in the hands of the REO is achieved, there are several factors to be considered within the valuation process which are specific to businesses and properties of this nature.

It is imperative that the information provided is accurate and reliable in order to reflect a true level of market value. Christie & Co has an in depth understanding and knowledge of what the expected income and expenses are in relation to the operation of different educational businesses, along with an understanding as to which personal costs would cease at a transactional stage. 

Although the methodology of the profits method can be simple to follow and undertake, the components specific to educational businesses can be difficult to comprehend and portray fairly. In order to ascertain the FMT one must consider the occupancy and fees achieved for each individual business. When working through the costs of an educational business, the highest cost as a percentage of turnover will generally be staffing provision. To what level however, is completely dependent on the business in question. Finally, it's important to consider costs within historical trading information, which may be personal to a business. 

Once a FMT and FMOP are established, a capitalisation rate or multiplier will be applied.  Again, using the valuer's experience and judgement will ensure the correct capitalisation rate is used. Comparable evidence should be as closely aligned as possible to the property which is being valued; the valuer has to ensure there are synergies with the property being valued and the comparables. The more synergies, the stronger the evidence.

Throughout the whole process the valuer's experience and knowledge is paramount. Their judgement is imperative to providing the truest market value of an educational business, so this is why valuing an education business is a specialist valuer's appointment.