Wigan convenience store seeks new owner through Christie & Co
Specialist business property adviser, Christie & Co has brought to the market a Premier branded Wigan convenience store.
The well-maintained store, situated on Ormskirk road, offers household products, confectionery, bakery goods, dairy, canned good, tobacco and alcohol, alongside PayPoint, National Lottery and cash machine services.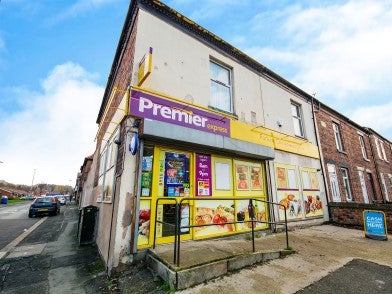 Current owner, Dharmesh Mepani is seeking a sale following three years of ownership due to family commitments and to focus on his other convenience store, which is also located in Wigan. He comments, "The store was brought up from the ground and a lot of effort and thought was put into it at the time of opening. We expanded into the property next door to create a larger trading area and brand new fixtures, including two fridge freezers and three open large chillers, were installed. As such, the business has exceeded our initial expectations."

Ashley Cobban, Business Agent at Christie & Co is handling the sale and comments, "The business is in a strong trading position and is heavily relied upon by the local community, with no immediate competition in the vicinity. It presents the opportunity for either a first-time buyer or an experienced operator to drive revenue and profits through extended opening hours or changes to the range of products on offer."

Christie & Co is seeking an asking price of £89,950 for the leasehold interest of the Premier store.