Yorkshire Dales guest house on the market at a reduced asking price
The award winning Grassington Lodge located in the heart of the beautiful Yorkshire Dales National Park currently on the market through specialist business property adviser, Christie & Co, has reduced its asking price to £925,000.
The guest house is situated on the edge of the picturesque market town of Grassington, capital of Upper Wharfedale and considered the "Jewel in the Crown" of the Yorkshire Dales. The three storey stone built property consists of a lounge, dining room for 18 guests, an additional guest lounge/sitting room and 12 letting rooms, including one suite arranged over two floors, and four premium rooms. 11 rooms have en suite facilities and all are decorated in a contemporary style and presented to a very high standard.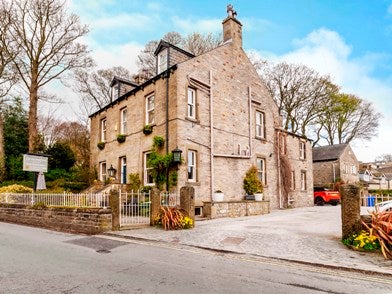 The guest house is a previous winner of Channel 4's 'Four in a Bed,' a reality show where four B&B owners take turns to stay with one another – and pay what they consider fair for their stay. The Grassington Lodge also ranks top in the area on TripAdvisor and is highly ranked on Booking.com.

The current owners Tim and Diane Lowe have owned Grassington Lodge since 2004 and in that time they have extended and continuously improved the property. Looking to retire, Mr and Mrs Lowe comment, "The business has been a delight to run, given the number of guests who return again and again and its absolutely stunning and popular location – a true lifestyle business enabling owners to either be fully 'hands on' or take a back seat."

David Cash, Business Agent at Christie & Co who is handling the sale comments, "Grassington Lodge would suit somebody looking for a change in lifestyle, without any previous hospitality experience – as such the current owner is prepared to offer a first time purchaser a hand-over/transition period whereby they would give training and advice whilst helping to run the business for a finite period of time. Equally, it would also suit a buyer with experience in the hospitality industry, perhaps who has worked in hotel management or similar and would like a business to call their own.

"The business is now performing better than at the time we initially brought the guest house to the market and accounts show an improved turnover."