Whether you are a student, a graduate or an experienced professional, we provide opportunities for your career development.
Career Opportunities
Career Paths & Criteria To Apply
What is the APC Qualification?
Christie & Co Values

---
Career Opportunities
Christie & Co is a successful and growing UK and international Professional Services company specialising in real estate with a strong focus on the Hospitality, Leisure, Retail, Care and Medical sectors.

We are a company built on relationships.  A premium brand in the property market, we pride ourselves on the quality of the relationships we build with our clients.  We firmly believe that the quality of our people is essential to delivering the best advice and service.  Many of the top professionals in the business work for us and bring an unrivalled combination of sector expertise and a broad portfolio of services, underpinned by leading edge technology, data and business intelligence.  We are a niche business working with diverse clients from small independents to large corporations. With our network of 13 offices in the UK along with 12 in Europe, we can offer varied career paths for those who are  passionate about commercial property and business.
 
We are always looking for talented people with all levels of experience and knowledge to join us; people who are highly motivated, inquisitive and happy to work both in a team and independently and eager to contribute to the firm's success. If you are looking for the opportunity to bring new ideas to your role and work collaboratively with colleagues and clients, we are the place for you.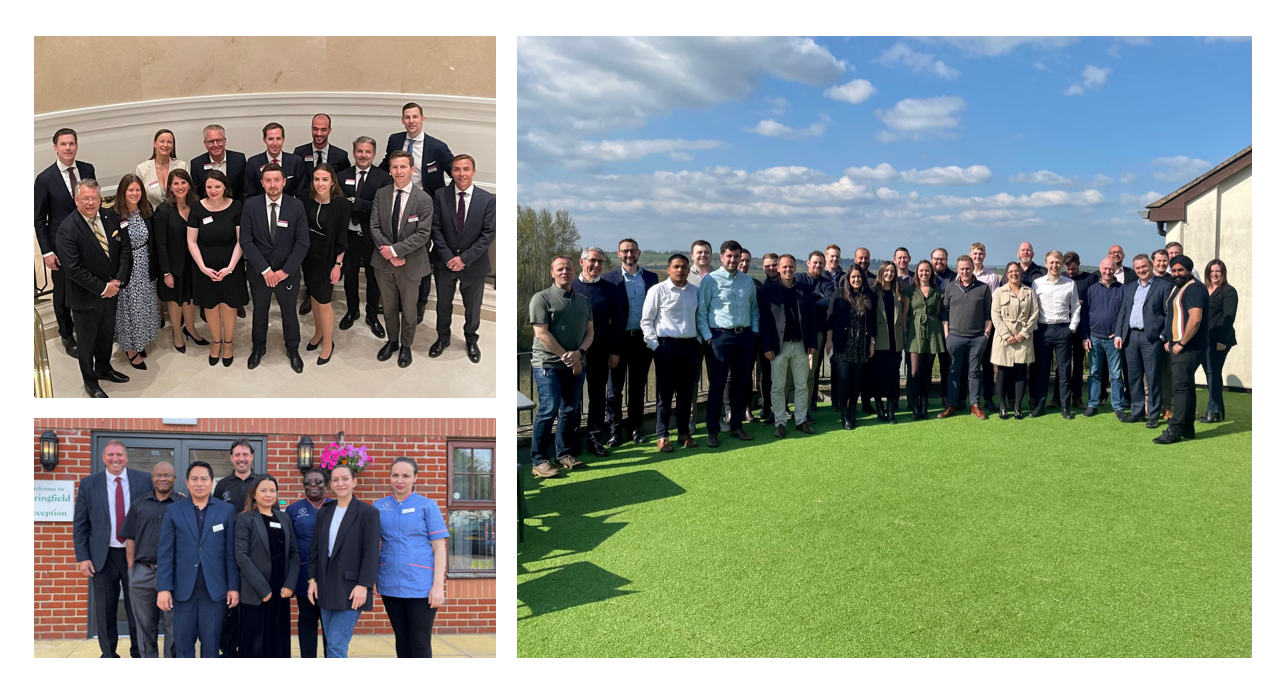 ---
Career Paths & Criteria To Apply
Business Agency and Brokerage – building relationships with business operators, helping clients to sell their businesses.
Valuations - providing commercial valuation advice for finance, reporting and transactions.
Consultancy and Research – supplying valuable expert insight and business intelligence.
Marketing – creating marketing and brand solutions.
People and Development – attracting, developing and nurturing talent.
IT – providing support and developing bespoke programmes to enhance our service to clients.
Finance – delivering management and financial accounting expertise.
Administration – giving essential support to enable operational teams to deliver to clients.
At Christie & Co we pride ourselves on our core values which shape who we are as a business which assists us in attracting, developing, and retaining our employees.

Criteria to apply
Graduate Pathways (Valuations) require a RICS accredited degree in order to go through the Assessment of Professional Competence (APC) qualification to become a chartered valuation surveyor.
Business Agent, Chartered Valuation Surveyors and Consultancy roles ideally require professional experience within an Agency/ Brokerage, Trading Valuations, or Consultancy company.
Strong verbal and written communication skills
Energetic and self driven


---
What is the APC Qualification?
For graduates wishing to become a chartered valuation surveyor, you will go through the APC qualification which is sponsored by Christie & Co. The qualification is usually 24 months via the commercial real estate pathway.

Expected Activities:
Shadowing
Completing practical training.
Building relationships & interacting with clients.
Inspecting and measuring properties.
Analysing businesses.
Gaining solid experience across all competencies with an emphasis on valuation.

During the APC qualification we can offer:
Paid study leave.
Paid RICS fees and training costs.
Time and support for the APC diary.
Networking opportunities with other APC candidates within the company.
Dedicated support and training with experienced sector specialists.


---
Christie & Co Values
At Christie & Co we pride ourselves on our core values which shape who we are as a business which assists us in attracting, developing, and retaining our employees




How do  Christie & Co attract, develop and retain employees with our values?
TRUSTED
Company day awards and long service awards.
Recognising talent with promotions twice a year.
Annual employee engagement survey.


ADAPTABLE
Understanding the growing needs of our employees by introducing our employee wellbeing platform PLUMM which offers mental health support, career growth and access to life coaches (career or therapy)

PERSONAL
Regular internal newsletters providing updates on team performance, projects, sector/market reviews, new joiners and leavers, promotions across our UK & International teams.
Annual Business Outlook event and report for the whole company and our clients assisting in building our relationships internally and externally.
Regular attendance at specialist exhibitions across the UK & EU such as IHIF, Nasen Live, Children's commissioning conference, Glee, Southwest Dentistry Show.
"Coffee break" series with employees across the business.
Sector days encouraging team building and knowledge sharing.
Regular social events to build relationships internally and externally, such as golf and football.


INNOVATIVE
Future Group
The group was established in September 2017, and is Christie & Co's and Christie Finance's junior board. Like minded employees from across the sectors, roles and teams come together with a drive to ensure we are the best place to work. Some initiatives Future Group have successfully implemented include:
Launch of Viva engage internal platform.
Seminar series- webinars presented by guest speakers such as Professor Treiblmaier, Chris Dawson on sector related topics and upskilling our employees.
Various events/ initiatives for the Unbeatable Eva charity.
Improving the maternity leave package.


COLLABORATIVE
Our sector specialists work collaboratively across the business, using expertise  from marketing and communications, consultancy, IT and finance to bring large and high-profile projects to the market:
Projects/ instructions
PROJECT BEECH - A collection of four health and fitness clubs, located across the UK, for sale.
PROJECT TRITON - A group of three pharmacies, across North London and Hertfordshire, for sale.
MARSTON'S - 61 freehold pubs for sale across England and Wales.
PROJECT SLING - A portfolio of four care homes sold, in a competitive marketing process, resulting in a significant number of bids.
Our colleagues across the business take part in virtual and in-person challenges to raise money for our annual company charity, Unbeatable Eva:
Cake/bake sales
Fantasy football league
Challenges, such as team walks