2/27/2018
|
Childcare & Education
An update on the day nursery market in Yorkshire & the North East
​Our data sourcing and market research across the Yorkshire & the North East regions show that out of 1,043 day nurseries, excluding charity or community run settings, 263 belong to established childcare groups of five or more settings, and 527 day nurseries are single assets, meaning that 74.78% of the sector consists of groups with three or less settings.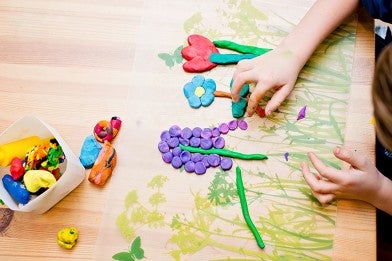 As a result, the current day nursery market is widely accessible to first time buyers and existing owners of smaller groups and as such, it is important to explore the possibility of expansion and selling. 

Operators may have never even thought it possible to expand. Many first-time buyers do not realise they can buy an existing business nor do they think they can afford to do so, and business transfer agents and finance options are available to ease the process of expansion. Additionally, many operators may accept retirement as synonymous with closing their business and selling any assets, but businesses hold immense value beyond assets and there is always the option to sell the business as a going concern.

Scott Murcott, Associate Director at Christie & Co offers further insight into the financial landscape of the childcare sector;

"There continues to be positive growth and appetite from a wide range of lenders within the childcare sector, especially for well placed and well managed settings. Although new operators are continuing to enter the sector, experience and serviceability remain the key measures within the banks credit policy.

"The market is now more diverse than ever. Over the course of the past 12 months, specialist commercial finance broker, Christie Finance engaged with over 50 different lenders from the 'Big 5' to challenger and specialist peer to peer lenders. For operators seeking further growth and expansion, identifying the clear access to finance will continue to remain a pivotal area."

Within the Yorkshire & North East regions, nurseries are still able to achieve day rates matching those in the heavily populated regions of the North West and West Midlands and property is significantly cheaper than prices we see in London and across the South. 

Consequently, there are not enough opportunities on the market to meet the high demand from small and large group operators looking to expand in the region. Similar to what we saw in the North West region throughout 2017, we can expect any high-end settings brought to the market in the near future will most likely look to achieve multiple offers and therefore, achieve a high market value driven by the demand of buyers.