An update on the tourism market in the North West
​Following the announcement last week that Carlisle Lake District Airport will begin offering commercial passenger flights from June 2018, there has been a surge of excitement and optimism from local tourism and leisure operators, not least from hotel owners in the area.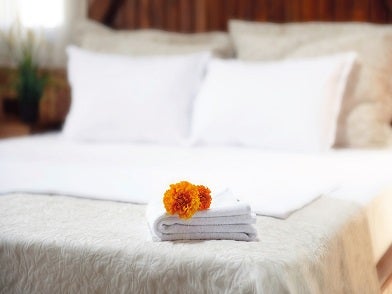 With routes to and from London Southend, Dublin, and Belfast, footfall and accessibility will be set to increase as the Lake District and Cumbria become more attractive holiday destinations.

While it is hard to gauge the exact impact that this will have on the value of tourism in the area, it is definitely set to increase profitability and, inevitably, factors that make an area more attractive have the potential to boost value for those businesses. All of the local hotel operators that I have spoken to say that they had their best performing year last year, continuing from a strong second half of 2016 after the Brexit vote, which saw occupancy rates peak at 84% in September. 

Following the Brexit referendum and the subsequent drop in value of the Sterling, many Brits chose to holiday in the UK, which caused a surge in savvy staycationers enjoying breaks closer to home. With flights providing further ease of access to the Lake District, this opens up more affordable holidaying options for visitors and more opportunities for hotel operators. 

Not just beneficial for domestic travellers, availability of air travel to the area could increase attraction for international visitors too. While hoteliers have seen a boost from American tourists in the UK taking advantage of the strong dollar against the pound, and continuing strong demand from Asian tourists, offering these visitors a connection to a previously more remote area of the country will undoubtedly spike interest. 
 
International attraction is a recurring trend, not just when also looking at tourism value but also investment value, as we are seeing more and more foreign buyers, particularly from Russia, South Africa and India. We are seeing a healthy balance in the market currently, as, while a majority of sales are generated from smaller hotels and guesthouses with owners looking to retire, this also presents an opportunity for the lifestyle buyers who are beginning to re-emerge.

With occupancy rates for hotels in the Lake District having largely reached a plateau between September 2016 and September 2017, averaging between 69-70%, there is still room for further growth in the industry. The introduction of a new airport in the area will provide an encouraging boost to the tourism landscape, and make for an exciting shake up in future market value and activity.