Business Outlook 2019: North East regional focus
The North East market in all sectors remains busy, demonstrated by our viewing and offer numbers, which increased by 12% and 25% respectively from 2017 to 2018, a strong indicator of growing activity levels.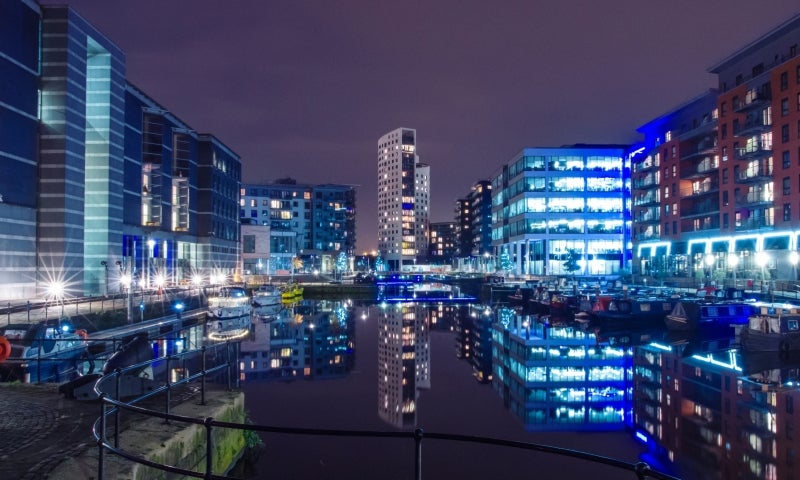 We are encouraged by the good levels of enquiries seen at the end of 2018, and so we can expect the market to continue to be buoyant and see a busy start to 2019.

Due to increased business levels, we recruited two new agents towards the end of 2018 to cover the Yorkshire area, specialising in the Licensed and Retail sectors. We are also doubling the size of our office space in Leeds to accommodate our growing team and in 2019 aim to similarly increase our market share by a minimum of 20%.

2018 was an exciting year for community activity in the region, with the Great Exhibition of the North, a showcase of art, design and innovation in Gateshead, which ran from June to September, the largest annual Great North Run half marathon yet, and of course the annual Tour de Yorkshire. These high profile events kept the North East at the forefront of the public's attention, drumming up local visitors and those from further afield. 

Local infrastructure and development has also seen a boost this year with a major planning application submitted by North Yorkshire developer Newby to Newcastle City Council for a new £250m sustainable urban village. The proposals, to be known as Quayside West, could see up to 1,500 high-quality residential properties built, along with a hotel and 10,605 sq m of commercial, community and leisure space.

After years of underinvestment, an infrastructure overhaul is due to start on the duelling sections of the A1 and A69 roads, which will improve the region's connectivity and will add even greater transport benefits, following the HS2 rail improvements, to the wider region. 

An exciting new addition is the 'Newcastle Laboratory' at Science Central, the UK's biggest urban development site outside London and an internationally-renowned innovation centre for sustainable engineering, ageing and data sciences. The site is a partnership between Newcastle University, Newcastle City Council, and Legal & General, and is already home to Newcastle University's award-winning Urban Sciences Building and The Core, a seven-storey home for knowledge based science and technology SMEs. The 'Newcastle Laboratory' marks the third building on the site and opened in late 2018, providing laboratories and offices for a wide range of scientific based companies, primarily life science and healthcare.

North East cities have faced the same pressures as other cities with the high profile closures and struggles facing high street retail and casual dining businesses, creating a surge in vacant prime commercial property. 

The potential impact of Brexit in the region remains to be seen as uncertainty around the terms of an agreed deal remains the 'elephant in the room' for many, creating a sense of caution at least up until March 2019. The European Regional Development Fund pledged £227m of local development funding between 2014 and 2020 and it remains to be seen what kind regional or national economic strategies will supplement this post-2020.

Inward investment into the North East region has continued in all sectors from different parts of the UK and overseas. A big part of this is the relatively affordable price of property compared to different parts of the UK. 

Pharmacy

The Pharmacy market across the North has remained buoyant this year, with both small independent sites and higher item businesses finding eager buyers. Corporate divestment has fuelled activity as several larger groups looked to sell their smaller sites, which are increasingly unviable following remuneration changes. This shrinking of the larger estates has been fruitful for the first time buyer market, as well as regional groups keen to increase their buying power and improve margins. 

Bank funding has supported the level of transactions, with a range of lenders still keen to support purchasers in the sector. The volatility of the last few years, combined with enforced changes to repeat prescription ordering under some CCGs, has increased the importance of projections and detailed business plans for securing finance. This has favoured existing operators who can show their ability to operate and grow pharmacies in the current funding landscape.

Christie & Co has remained at the front of the sector in handling pharmacy sales. We have completed on three sales in excess of £2 million across Yorkshire and Lancashire, as well as agreeing deals on the largest bricks and mortar pharmacy in the country – dispensing over 40,000 items per month. We have been busy on the other end of the spectrum too, as our extensive database includes many first time buyers who we have helped to secure their first business. Their ability to secure funding through Christie Finance has reassured owners of pharmacies dispensing under 5,000 items that there is still a market for them to sell in.

Pricing has remained strong in the North, with competitive bidding leading to pharmacies regularly selling over asking price. Our offices across the North including Leeds, Manchester and Newcastle have allowed us to create personal relationships with smaller regional operators so that deals can be done quickly, with opportunities presented directly to likely buyers in the local area.

Going into 2019 we expect the volume of deals completing in a single year to reduce due to extended deal times, however we predict no downturn in the number of deals agreed. Supply has increased, but is still far outstripped by demand, keeping offer levels and value high. Operators will face new challenges in the coming year with the introduction of the Falsified Medicines Directive, but this is minimal relative to the trials of recent years. Pharmacy businesses look to remain attractive to buyers, existing operators and banks, both internal and external to the industry, so we can expect the market to be robust for the foreseeable future.

Hotels

Tourism in Yorkshire, and North Yorkshire in particular, continues to thrive so businesses in the sector are likely to see excellent opportunities being presented. The increasing trend of staycations in the UK also undoubtedly helps the domestic hospitality sector, with major cities in the North and the renowned areas of natural beauty in the Yorkshire countryside remaining popular. 

In the hotel sector, prices have remained strong with many assets acquired through competitive bidding processes. This high value and high demand also applies to quality retail and licensed opportunities, and we forecast that this will continue during 2019.

New developments will also provide more leisure and hospitality outlets, such as Newby's planning application to Newcastle City Council for a new £250m sustainable urban village. The proposed Quayside West development will include provision of a hotel and over 10,000 sq m of commercial and leisure space.

North East cities have faced the same pressures as other cities, with the failure of high street retail and casual dining businesses leaving a large amount of vacant prime commercial property. A long term solution has yet to be found to address this ongoing problem, which is affecting the restaurant sector across the UK, though well managed independents with a strong offering and concept are thriving in some instances.

Pubs/Restaurants

Similarly to 2017, businesses that benefit from the security of multiple income streams by way of a good food & beverage offer as well as letting bedrooms continue to be popular. North Yorkshire coaching inns continue to attract lots of attention and we have sold several of this type of business this year, with more under offer. We have seen interest from first time buyers, and expanding local, multiple operators, as well as corporates. 

Emulating the Hotels sector, the success of these licensed premises is driven by tourism, particularly in North Yorkshire. With two National Parks, a heritage coastline and excellent road links, the region is a hot-spot for staycationers and foreign tourists. 

Interestingly, we continue to see interest from 'lifestyle buyers' i.e. those who have little or no experience in the licensed & leisure sector but want to get out of the rat race and enjoy a different way of life whilst running a business. Great examples of this include The Crown Inn at Roecliffe and The Bolton Arms, Redmire. 

Self-invested personal pensions have been used to fund or part-fund a number of transactions this year and we expect to see this trend continue in 2019. Several high street banks have an appetite for lending in the sector and lots of the deals that have completed this year have required bank funding. 

The city centre bar & restaurant market is forever evolving, and competition is fierce. Operators have to keep a keen eye on their competition and ensure that they stay on trend with consumer tastes and consistently provide a quality offering. Alongside this, they need to manage increasing challenges such as the rise in food costs, increase in National Living Wage and in some cases, rise in business rates. 

Newcastle city centre has seen a huge influx of corporate casual dining entities in recent years, some of which are performing well, others not so. With a spate of closures in recent years, this has opened up the market for buyers who might not have had the opportunity to find prime city centre locations. Jamie's Italian has announced that it is closing its Newcastle site which has been snapped up by an expanding regional operator, which already has a strong presence in Leeds, and more recently Manchester, Arc Inspirations. 

Christie & Co recently acted for the freehold owner and operator in the sale of his business, Prima Ristoranti in Newcastle upon Tyne, and granted a new lease to an experienced father & son team looking to establish a presence in the city centre. 

An example of a recent leasehold sale is the letting of the former Bishop Langley pub, an underperforming site in Durham city, to Revolution Bars. The site, which enjoys fantastic views over the castle and cathedral, now has a large terrace with a retractable roof system which can be utilised year-round, providing Revolution with a unique selling point to transform this site into a well-performing one. 

Retail

2018 has proved to be a brisk trading period for the retail division in the North East with sub £500k freehold stores having been particularly popular amongst a pool of predominantly South Asian buyers seeking to acquire their first business in the UK.

A lack of good quality opportunities has led to highly competitive, multiple offers on the most desirable stock, with a number of units not even making it to the open market. Notable by their absence in the region are the multi-site, group operators who, in recent years, have aggressively sought to acquire the higher turnover stores (£25,000 per week grocery sales). These buyers have been replaced, in the latter half of 2018, by a growing number of smaller regional operators, looking to quickly take advantage of the vacuum in this segment of the market. 

Much like the higher turnover convenience stores, the supply of petrol filling station businesses has continued to remain restricted and as such, pricing continues to keep pace in the North East with that of 2017, despite some other areas showing a cooling in pricing.

With the continued shake up of the wholesale market place, a lack of available opportunities in the market and various legislature effecting business owners within retail convenience, 2019 is sure to be an interesting year.

Leisure

The leisure sector performed strongly in the region during 2018 with some notable transactions highlighted below.

Having sold the Academy Health Club and Spa to David Lloyd Leisure who in turn invested a further £3.2m post acquisition, we sold the freehold investment of the property to CBRE Global Investors in an off-market transaction based on a net initial yield of 3.4%. 

Continuing this trend, the first few weeks of 2019 have been especially busy with our leisure team acquiring Cookridge Hall, the former Esporta/Virgin Active club in north Leeds, on behalf of Bannatyne Fitness.

In South Yorkshire, Christie & Co sold the investment of the Better Gym in Sheffield to West Lindsey District Council for a net initial yield or around 6% and concluded the sale of the freehold investment of the Brewery Tap in Leeds, on behalf of Leeds Brewery for a similar yield.

Dental

Year to date we have sold exactly twice the amount of dental practices in the North than in the same period in 2017, with 2018 seeing a 45% increase in the amount of dental businesses brought to the market by Christie & Co in the North.

2019 is set to be a record year in the North with buyer appetite the strongest it's ever been. We are seeing multiple operators increasingly acquiring in the North as they are seeing more value than in saturated areas such as Birmingham and the South East, however we have been generating multiple bids on practices which is creating competitive tension and driving prices higher.

There has also been a huge drive from private equity backed groups such as Portman and Dental Partners at the top of the market, which is likely to continue. 

The UK has become very health-conscious with a greater proportion of people visiting the dentist, which increases the demand for services. There is also a greater demand for cosmetic treatments such as white fillings, Invisalign, Botox & fillers which is fuelling the market for full private practices and dental spas, particularly as the NHS continues to squeeze funding.

Care

The local market in 2018 has been dominated by the disposal of corporate assets on behalf of national operators who are consolidating their portfolios. Some of this new supply of homes to the market have been trading profitably whilst others have encountered regulatory and operational issues, creating mixed opportunities for buyers.

We have also undertaken instructions on behalf of administrators, which have offered regional operators an opportunity to acquire homes at what may be perceived as below market value but offer potential for growth through consolidation and investment.

Staffing continues to be an issue in the North with an increasing use of Agency staff, both qualified and unqualified. This, coupled, with low local authority fee rate levels in relation to the rest of the country, has squeezed margins even further. 

These trends look likely to continue into 2019 with several transactions lined up for completion in the first quarter.

Childcare & Education

Despite a number of challenges being faced by the sector including the introduction of the 30 hours' free childcare policy, refusal of business rates relief and staff shortages, the childcare market remains stronger than ever.

The success of the Childcare & Education team at Christie & Co throughout 2018 has been evident from the growth in the new members of the team coupled with the number of market setting transactions which have been achieved.

We saw our North region divided into East and West this year in order to meet the growing demand for specialist advice. The North East areas are now headed up by Vicky Marsland who, in a short space of time, has seen a large amount of success in deals completed in Yorkshire and the wider region. Vicky has built up some strong relationships with operators, buyers and individuals through her involvement with the National Day Nurseries Association.

Christie & Co has remained at the forefront of the sector in childcare transactions, which have seen a positive increase in 2018 from the previous year and this is set to continue into 2019. Some high profile examples of this are The Garden House Nursery in Sheffield, Savile Park Private Day Nursery in West Yorkshire and Polly Anna's Day Nursery in North Yorkshire.

With smaller regional groups which comprise 2-5 settings eager to expand, along with larger corporate groups hungry to acquire, there remains a high demand for both freehold and leasehold opportunities. With around 1,300 day nurseries across these regions, the majority of the market remains privately owned with over 500 single assets trading independently. This presents a tremendous opportunity for both existing owners and first time buyers as they plan their strategies for 2019.

Christie and Co is perfectly positioned to help buyers expand and to consider their exit strategy.