Business Outlook 2019: Scotland regional focus
Continued investor activity and new developments will present significant opportunity in Scotland, as interest in purchasing businesses remains strong across our sectors, despite headwinds such as funding and workforce retention.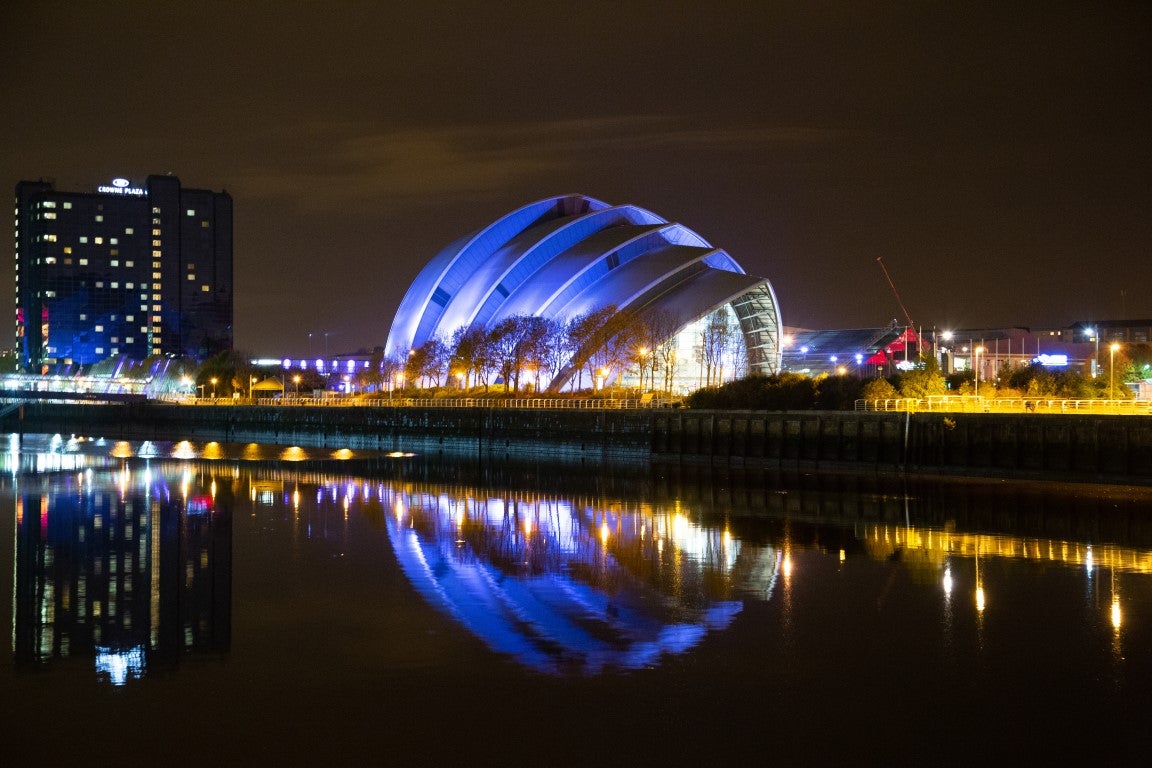 Care

Transactional activity remained positive against a backdrop of reported sales processes underway involving four of the largest top five operators, namely HC One, Four Seasons, Barchester and Care UK.

Despite challenges, the sector remains filled with opportunity supported by banks, VCT's and REIT's. 2018 has been an active year at both the top and bottom ends of the market whilst the mid market continues to be sluggish unless priced correctly.

Scotland is seeing record investment in the NHS however, the social care sector has yet to see the benefit. The Scottish care home sector delivers care across approximately 33,000 beds (c. 940 homes) and the social care sector employs over 200,000 staff. The Government needs to recognise the sector as an asset which supplies jobs and provides care to our most vulnerable adults and children. Demand to support an increasing elderly population continues, yet statistics show a 10% reduction in care homes in the last 10 years. In 2018, five care homes in Scotland closed due to financial distress or concerns about the quality of care.

Main challenges within the sector include funding, staffing costs and staff shortages. Recent freedom of information requests to all 32 local authorities provided a detailed breakdown of their care home operations and revealed that many local authorities are asking private providers to operate on far lower funding than their own services. It is hoped that an accurate cost of care calculator will bring about a rate that fully covers costs and allows operators to continually invest in staff and the care home environment.

The sector has also experienced an ever-increasing shift to new developments. The main focus of group operators is to expand via new build, targeting private fees or edging out older and less compliant competition. 

The polarisation of the market continues to stretch as pricing for compliant assets in prime locations has seen competitive processes drive pricing higher than previously achieved. Prices per room achieved in the last 12 months have been between £10,976 and £143,466. A home under offer currently exceeds £210k per room, which shows the market will bid aggressively for best in class.

2019 is set to be an interesting year. Pipelines suggest transactional activity will continue to improve however, the impact of Brexit remains unclear. New Care Inspectorate inspections and new standards will settle in. The removal of staffing schedules will allow for far more flexibility in staffing requirements, and if this can be married with a functional cost of care calculator, the sector could be in a much stronger position.

Childcare

2018 has seen an increase in transactional activity for the childcare market in Scotland compared to the previous year. Demand for high quality settings with solid financial performance continues to outstrip supply, and the market has set premium prices for the very best settings as a result. 

However, buyer optimism within the sector is at odds, primarily due to concerns regarding increasing wage costs, recruiting and retaining staff and a lack of clarity as we move towards 2020 when the Scottish Government pledge to provide 1140 hours of funded childcare to all three and four year olds and some eligible two year olds comes into place.

As 2020 approaches, operators who consider certain precautions will not only survive but flourish. These include operators who have made plans and forecasts now to model the impact of becoming a living wage employer in 2020, are engaged with the local authority, have started increasing fees, have considered alternative ways to recruit, train and retain staff, and those who are partnering with private and third sector operators. 

As margins tighten, operators will need to become increasingly innovate, and this shake up will hopefully see new entrants and market disrupters challenge the status quo. Forrest Schools are a prime example with low premise costs and a different experience for children.

The market is reasonably well protected from the direct impact of leaving the EU, the market is typically localised, and the sector does not tend to rely on a migrant workforce. Indirectly, a recession of any significance or job losses due to business closures are more likely to impact individual settings. Furthermore, any increase in the cost of food may result in a tightening of profit margin. 

In 2019, a limited number of good quality assets will come to the market on a confidential basis along with several struggling settings, presenting opportunities for existing operators to turn around distressed stock and strategically grow their portfolios. Relocation, retirement and distress are going to be the main drivers for sale, and established groups will continue to review their assets and locations, ensuring they are best placed to grow.

Dental

Demand has increased, particularly in the major conurbations where recruitment is not seen as a major issue, and continues to outweigh supply, a trend which is expected to continue throughout the year. Typically generating multiple bids on each practice, prices are expected to increase as buyers aim to secure a practice in the competitive market. New entrants to the Scottish market include both private and corporate buyers.

The sector remains fragmented, with experienced operators looking to consolidate. Private equity back groups, such as Portman, have shown significant interest in the region. With first time buyers fuelling the lower end of the market, multiple operators remain active in the Scottish market, and small portfolio operators continue to seek portfolio growth. There has also been a number of buyers moving across the border from the North of England in pursuit of better value.

Private dental income is set to grow in 2019. The UK has become very health conscious with a greater proportion of people visiting the dentist, increasing the demand for dental services. There is also greater demand for cosmetic treatments, such as white fillings, Invisalign, Botox and fillers, which will continue to fuel the market for full private practices and dental spas.

While Scotland and Northern Ireland have a higher level of dentists than England and Wales, with one dentist per 1.4k and 1.2k of the country's population, respectively, 16.3% of dentists in the UK qualified in the EEA, as reported in our The Dental Industry 2018 report, published in Autumn 2018. The report notes an ongoing reduction in the total number of dentists who qualified overseas.

Sensitivity around pricing will continue regardless of any implications resulting from Brexit, especially on offers made on practices in rural locations, where recruitment proves to be more difficult.

Having expanded our Dental team in Scotland in 2018, we will continue to strengthen our position in the increasingly competitive dental market and increase our market share, with several significant projects and group sales in the pipeline for 2019. 

Pharmacy 

Transactional and valuation activity in the pharmacy sector maintained similar levels in 2018 on the previous year. High demand continues to exceed supply and drive competitive prices, due to stable Government funding, and although supply is expected to remain limited throughout 2019, prices are expected to cool.

The Scottish Government increased the amount of funding for the sector in 2018/19 by a small amount, displaying support for the pharmacy's role in the overall healthcare system. Minor Ailment Services, an essential part of the wider NHS redesign to address access to care in Scotland, will be developed further to cover more common conditions and made available to the entire Scottish population throughout the year. Subsequently, the relationship between the Scottish Government and pharmacy owners remains stable, meaning owners are less likely to sell their practice until retirement.

Interest remains strong among all types of buyers, including first time buyers, independents, small regional and larger groups, and banks remains keen to lend into the sector. Demand is also driven by an increase number of qualified pharmacists seeking to acquire their first pharmacy, as well as the profitability of pharmacies in comparison to pharmacies in England. However, the Scottish market has seen a lull in the activity of corporate operators and it remains unclear if corporate buyers will re-enter the market in 2019. 

As we continue to increase our market share, growth in the number of pharmacy transactions and valuations handled through Christie & Co will increase throughout 2019.

Hospitality

Interest across the hospitality market remained stable in Scotland throughout 2018, with increased activity in the freehold pubs market and the independent hotel sector in strong tourist areas. 

Major community developments have significantly boosted visitor numbers to tourist hotspots, including the SSE Hydro in Glasgow, the NC500 route and the V&A Museum in Dundee. The SSE Hydro in Glasgow hosts entertainment events on a regular basis and continues to attract visitors, which has boosted the local economy, particularly the city centre leisure circuit and the city's West End. 

The NC500 route, which starts and finish at Inverness, tours the entire northern-most part of Scotland, and has been significant in increasing visitation numbers to this area of the country. Interestingly, having spoken to local operators in the area, the route has resulted in the ability to increase room rates. Where tourists would have previously chosen a hotel as a base for three to seven days in order to explore the region, they now aim to travel the entire route, leading to shorter average stays per stay.

The recently opened V&A Museum in Dundee has sparked attention, securing increased visitor numbers to the city. With many hotel rooms still in the development pipeline, it will be interesting to see if the tourist attraction is successful in enticing significant tourist numbers to the east coast.

International tourism in Scotland remains strong, driven by Scotland's world famous attractions, including golf, whisky and scenery, and the introduction of direct routes to both Edinburgh and Glasgow from China in 2018. The growing middle class of China and the Far East maintains a huge appetite for travel with disposable income increasing and easy access to international travel. International visitation numbers in Scotland are not expected to slow. Operators in Scotland are presented with the opportunity to cater more specifically to the Chinese market and better understanding their needs by translating menus, for example.

Hotels

The number of hotel transactions in 2018 are similar to those achieved 2017, although there has been increased activity in higher value assets in the hotel sector in 2018, particularly in the £1m to £3m range.

Foreign investors, predominantly from the Far East, are still aggressively searching and acquiring in the key cities. Edinburgh has always been a focal point despite limited available stock, and many are concentrating on Glasgow, with Inverness, Pitlochry, Fort William and Skye becoming specific targets for portfolio expansion. Recognised tourist spots, such as the A9 corridor, the West Coast from Glasgow up to Skye and the NC500 are also prime targets. The uncertainty of Brexit does not seem to have stalled interest in the hotel sector or wider hospitality sector in the second half of 2018, but the value of the sterling and exchange rates following the Brexit deadline will be the defining factor for foreign investors.

Investors are expected to remain patient during the first quarter of the year and await the final Brexit position and subsequent market outlook. Regardless of the deal agreed, the tourism and hotel markets will likely fair well as the staycation becomes increasingly popular for UK nationals and foreign visitors will look to take advantage of favourable exchange rates. 

Pubs & Restaurants

The pub sector saw increased interest in the second half of 2018, particularly within the private freehold market, where pubs are typically sold quickly and above average sale prices. Pubs in major towns and cities, particularly Glasgow and Edinburgh, remain in high demand. 

The market saw a number of corporate disposals in 2018, a trend likely to continue into 2019, as operators review the performance of their estate, meaning the sector can also look forward to further investment in community pubs.

In the restaurant sector, transaction numbers remained consistent in Glasgow and throughout the west coast of Scotland, as individual operators and multiples operators remain eager to acquire desirable trading locations throughout the provisional towns and city centres.

There has been some transactional growth in the east coast as operators continue to expand, capitalising on the Edinburgh tourism trade. Fort William and Dundee have gained momentum, but more rural markets are becoming increasingly difficult to navigate, as operators tend to carry a greater percentage of personal goodwill attached to the success of the business. 

Corporate and regional operators saw opportunity to acquire available sites with more favourable rents, as a significant number of large restaurant groups turned towards Compulsory Voluntary Agreements, including Byron Burger, Jamie's Italian and Carluccio's.

Retail

Brexit threatens to increase the cost of goods from European suppliers to British distributors, which may influence an increasing number of instructions in 2019, as margins tighten for retailers due to increased legislation and higher costs. A recent statement from the Bank of England has announced inevitable movement in lending rates, which could result in interest rate increases, ultimately affecting lending and mortgages. 

While smaller operators will suffer a loss of custom and profit, more profitable stores with a robust turnover will continue to grow and prosper within the realm of retail. The profit warning announcement from McColl's reiterates the importance of margin control. As the costs of goods, minimum wage and the necessity of investment continues to rise, mid to lower turnover stores will struggle to keep up with the competition and this will inevitably result in more disposals throughout 2019.

'Food to Go' and 'Chill & Fresh' are two concepts leading the way in the convenience market, as technology and health awareness influence consumer habits. Larger turnover stores, with chillers and square footage to accommodate for these services, are becoming increasingly popular among buyers. 

A new breed of retailer, who seeks new sites with increased square footage and good existing turnover in prime locations and is unafraid to spend money, will be key to the growth of the convenience market. I expect to see a shift change from the CTN based convenience store to an evolving full convenience offering with the traditional smaller store units utilised for different purposes.