Business Outlook 2019: South West & Wales regional focus
Christie & Co has launched its annual Business Outlook 2019 report, which reflects on the previous year and forecasts what the year ahead may bring for its sectors. In terms of the South West & Wales, how have the care, hospitality and retail sectors performed over the past year and what opportunities does the region present looking ahead into 2019?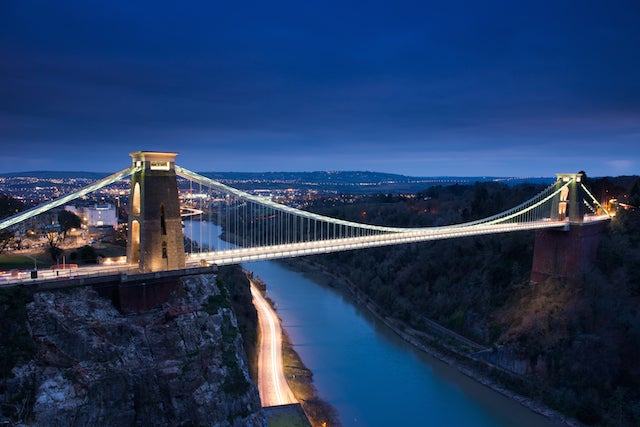 In 2018, interest in purchasing businesses remained strong across the South West & Wales with increased demand from both domestic and overseas investors seeking opportunities to create upside and add value across our care, hospitality and retail sectors.

Care

In the care sector, transaction levels have grown alongside increased enquiry levels, particularly from new entrants to the sector, suggesting that activity levels will remain strong and possibly improve in 2019. Most people continue to retire in the South West and an increasing number of elderly people is likely to influence care homes and operators of higher quality.

The care sector has also seen an increase in new-build activity across the region, which is predicted to continue at pace, while appetite continues to exist for converted care homes in smaller, often more affluent towns, where new builds are not considered viable.

Hospitality

In 2018, the region maintained similar transaction levels across our hospitality sectors compared to the previous year, while demand for leisure orientated businesses in the South West has grown. In order to capitalise on the growth of the licensed and leisure markets in both urban and coastal locations, our South West agency team grew throughout the year, and the South West team won the coveted Estates Gazette Most Active Leisure Agent Award for the seventh consecutive year.

Consumers continue to have a strong affinity with local independent outlets across the hospitality sector, and accommodation and independent offerings presents the biggest opportunities for regional operators. Christie & Co predicts independent and individual offerings will become increasingly popular throughout the region in 2019.

Bristol, Bath and the surrounding areas have seen numerous microbreweries start up to satisfy the consumer demand for local craft ale and locally sourced food. This demand presents opportunity for buyers willing to operate in this sector of the market and for existing operators to embrace different ways of diversifying their income, such as offering outdoor activities or a local shop.

Bristol's reputation for independent food outlets continues to grow across the board, from street food to Michelin starred restaurants. For example, the recent development of the retail and food offering at Cargo I and II in Wapping Wharf, which has become a significant attraction in central Bristol. This year, Left Handed Brewery plans to move into the development at Finzels Reach.

The popularity of independent food outlets has positively impacted existing businesses operating in this sphere and provided confidence and opportunity for new buyers coming into the market. Bristol continues to see an influx of operators from London and the South East and is typically seen as an ideal location to roll out new concepts, where costs and rents are considerably higher. 

The region can look forward to strong development in 2019 throughout major cities and rural locations. Although margin growth may be limited as the National Living Wage and operational costs continue to rise, quality operators can look forward to growth in volume and income.

Tourist numbers increased, most notably throughout Devon and Cornwall, as summers become hotter and staycations more popular, which has boosted both hotel and guest house stays, but also Airbnb rentals. High demand and increased competition will likely lead to the continued rise in rates. The weakened pound and low interest rates continue to attract an array of international buyers seeking a UK hospitality footprint and demand is expected to continue into 2019. 

Despite an increase in tourism and staycations, some concerns over the implications of Brexit on the workforce remain among operators, especially across the care and restaurant sectors. As a result, many operators are struggling to find quality staff and have been forced to increase rates of pay to improve retention and recruitment.

The market is expected to slow during the first quarter of 2019, as buyers becoming increasingly cautious as the Brexit deadline approaches, and the remainder of the year will be heavily influenced by the outcome of the deal agreed. Christie & Co has already seen a noticeable lack of lifestyle purchasers due to caution over Brexit and a slowdown in the residential housing market towards the end of 2018, which has especially impacted sub £15 million businesses.

Retail

Although the completion of deals slowed across the region, our team has a large number of instructions of high quality with motivated sellers heading into 2019, with stronger pipelines for the regional retail sector when compared to this time last year.

Property development within communities continues throughout the region, which has supported local businesses and the retail convenience sector. Out-of-town stores are performing better than ever, although c-stores in towns are beginning to struggle alongside the growing popularity of discount stores, such as Lidl and Aldi, as well as rising rents and rates.

With muted purchasing activity from McColls, Bargain Booze and Palmer & Harvey, Co-Op franchisees have now become the biggest buyer of convenience stores and middle market forecourts in the South West. Meanwhile, demand from independent remains high. Demand for businesses with over £1m turnover rates remain in high demand, although BP and M&S are known for paying vast sums for the right site, pushing prices upwards.

As forecourts rely on fuel from overseas, Brexit threatens to affect forecourt operators' margins and prices more directly than c-store operators. However, Asian and Eastern European operators continue to trade as normal, showing no signs of discomfort.