Business Outlook 2020: North West Regional Focus
Investor appetite to acquire sites within the North West of England remains robust, with buyers more focused than ever on price, location, and key trading fundamentals. Manchester remains at the epicentre of infrastructure growth in the North West of England and both commercial and residential development looks set to continue unabated. In addition, there is cautious optimism across the wider region regarding political promises of increased infrastructure investment. With pipelines looking strong across our key sectors the foundations for a successful 2020 are already in place.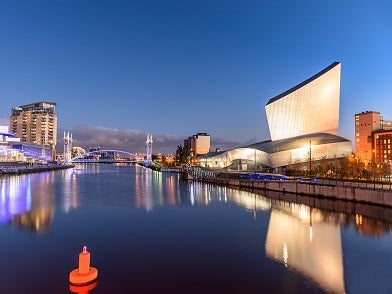 CARE
The regional picture for the care sector is heavily influenced by the strong levels of demand that we continue to see for former corporate homes. Requirements are clear, with purpose-built stock a necessity and en suite facilities highly desirable for the majority of purchasers. This demand is being fuelled by existing multi-site operators, partly because they are best placed to meet the stringent criteria imposed by lenders, and partly because they have the requisite cash flow to take on homes that are likely to be an operational challenge in the short term.

Despite this demand, the bulk of the regional market is comprised of converted, 25-40 bed homes. The desirability of these assets is contingent upon 'Good' CQC inspection outcomes, attractive profit levels, and a stable management structure.

The proportion of private fee payers remains critical throughout the North West, with purchasers typically looking for a proportion of at least 30 per cent. This can lead to challenges in less affluent areas where this threshold is hard to meet. Conversely, in more affluent areas the challenges are around staffing as it can be difficult to attract members of higher income households to take jobs that are relatively low paid. As such, assets in mixed income areas with good local infrastructure are generally the most viable.

In the year ahead we predict that fee levels will rise at a steady rate, though staff costs are likely to rise in tandem as a result of planned increases to the National Living Wage, which will in turn exert continued cost pressure on regional operators. There is the possibility that this will lead to increased levels of distress, though this is not necessarily a negative picture. As we've seen recently with the sale of Withy Grove House, distress can create opportunities for successful operators to step in and increase the quality of care provision on offer throughout the region.

Throughout the North West Brexit has most likely delayed operators' expansion and acquisition plans. With this in mind, increasing political clarity has the potential to stimulate the market as we progress through 2020.
 

CHILD CENTRIC
Perceptions of the childcare market have shifted over recent years and this was increasingly evident during 2019. There appears to be a widespread sentiment that the market is now in a stronger position than it has ever been, which in turn is encouraging existing operators to advance their exit plans. As a result, we're seeing more day nurseries than ever before coming to market, with the appetite amongst buyers for these opportunities remaining robust. This is a trend that we expect to continue through 2020.

Growth is a key topic across the region, with a high volume of individual operators looking to expand. This is particularly apparent amongst younger operators who are have a greater understanding of 'childcare as a business'; they are comfortable running the commercial aspects of their setting(s) and are keen to develop and further professionalise. Amongst older operators for whom 'a passion for childcare' was often the sole motivation for entering the sector, we are seeing an increasing appetite to sell in order to take advantage of the market's buoyancy.

Amongst buyers, the provision of outdoor space is increasing in importance, which may be down to the emphasis that Ofsted is placing on the learning opportunities derived from outdoor play. This is a trend that is likely to continue, particularly as forest schools remain prominent. As a result, settings that cannot meet these criteria may find their attractiveness to buyers diminished.

The rates for 30 hours free childcare continue to be a challenge for some, though a number of commercially aware operators have sought to offset this by charging for ancillary services such as lunches and snacks. Alongside this, the rigidity of staffing ratios means that there are few opportunities to reduce workforce headcounts, a pertinent issue given the rise in the National Living Wage. Despite this, distress within the region remains a rarity, and in the cases where it occurs nurseries can usually be turned around under new ownership.
In the year ahead there is the possibility that we will see a degree of consolidation across the North West. This is to be expected given the high proportion of independent operators in the market, and the fast pace of growth that the emerging groups are targeting.
 

DENTAL
The dental sector has performed strongly across the North West in 2019, with attractive assets continuing to garner impressive multiples. Of note is the sale of Withers & Ripley, a four site NHS practice in Bolton that sold for more than 220% of turnover. Premium prices are achieved when prominently located mixed practices come to the market. Additionally, we have witnessed a steep increase in demand for private practices, a developing market across the North of England.

That said, the sector is not without its challenges. There is increased sensitivity with regard to the pricing of practices in rural areas where a shortage of Associates and NHS underperformance can be an issue. Furthermore, Associates are working shorter hours across the region in order to achieve a more desirable work/life balance which presents its own workforce complications. On top of this the retendering of NHS orthodontic services is rendering contracts worthless until secured and as negotiations regarding reforms to NHS contracts continue it may be that operators have to work harder for the same revenue, though we do not expect to see the effects of this in the immediate term.

As we look towards 2020, we anticipate that the differential in prices paid for NHS and private practices will narrow substantially as operators look to diversify. For those operating mixed practices the aforementioned NHS contract reforms are likely to accelerate their exit strategy. Operators may also seek to add value by branching out into new, complimentary disciplines such as the provision of cosmetic dentistry and beauty treatments. Overall, we would expect operators with private equity backing, both new and existing, to continue to drive the market forwards.

Brexit has the potential to restrict or delay the volume of European dentists moving to the UK. This is a particular challenge as the workforce across the region is currently dealing with an under-supply of qualified dentists.
 

HOTELS
There are strong trading fundamentals across the hotels sector in the North West. Manchester continues to outperform the wider region in terms of room supply, occupancy rates, and average room rates but opportunities exist for a variety of operators in tourist hotspots such as the Lake District and the North Wales coast. Whilst occupancy is strong year-round in the major conurbations, we are seeing clear seasonal demand for tourist locations with strong levels of summer and Christmas bookings in 2019.

The bulk of activity in 2019 was mainly driven by existing operators, in part due to the difficulty for first time buyers to access finance. Uncertainty surrounding Brexit undoubtedly impacted the market in 2019 however we expect transactional activity to increase following the recent outcome. Transactions are likely to be driven by a higher volume of individual rather than portfolio assets in the year ahead, particularly as inbound investment – driven by Asian and Middle Eastern investors – have identified the longer-term value of acquiring bricks and mortar assets in key locations.

Hotels that have not undertaken significant capital investment in recent years are likely to be at a higher risk of becoming distressed during 2020. Whilst this will create opportunities for some, values as a whole are likely to remain steady due to the underlying cost pressures across the sector.
In the year ahead a weaker pound may serve to further increase the desirability of the region to overseas investment, as well as having the added benefit of encouraging consumers to spend more of their income share domestically as the attractiveness of staycations grows further still.
 

RETAIL
Activity in 2019 was notable for the high levels of buyer demand and strong sales in the petrol filling station market across the North West. Importantly, this activity has been at all levels of the market, with demand for both freehold and leasehold opportunities proving resilient. As both corporate operators and independent buyers seek different calibres of business two key themes remain consistent: location and the ability to add value, which will undoubtedly continue throughout the year ahead.

Within the convenience store sector, a lack of freehold supply throughout the region is constraining transactional activity. Freeholds remain popular with purchasers who recognise the inherent value of bricks and mortar as well as the additional investment income that can often be derived from accommodation above the store. As with forecourts, location remains key and buyers are in a good position to quickly and accurately assess the potential viability of a business based upon the volume of residents in proportion to the amount of competition in the local area. Throughout 2019 we witnessed a reduction in premiums achieved for convenience stores at the lower end of the market, which can be attributed to a degree of oversupply relative to demand, as well as the increasing price sensitivity you might expect. It is fair to expect that this will continue in 2020.

There are early indicators that corporate operators may shift their focus towards ever higher turnover sites both outside of and within their portfolios. If this occurs there is the potential for the emergence of newer regional groups comprised of stores with mid-market levels of turnover, which will in turn serve to increase competition throughout the region.

Brexit does not appear to have had a significant impact on North West retail, but the same cannot be said for the increasing National Living Wage. Operators will need to monitor costs closely and decide on where to absorb them and where to pass them on to consumers – this will likely be a challenge in such a price-sensitive market.

 
PUBS & RESTAURANTS
2019 has undoubtedly proven challenging across the restaurants sector with pubs performing more strongly, and the North West was by no means immune to this. The changing face of town centres has been a critical factor for some operators and a degree of nervousness regarding the outcome of Brexit was felt across the region, with many buyers seeking clarity before making decisions regarding investment or divestment from the sector. Cash buyers in particular are keenly aware that the potential distress resulting from the recent Brexit outcome may in fact create opportunities to acquire prime assets at reduced premiums, and this is certainly a factor to watch this year.

Despite the challenges there are notable bright spots. The former Jamie's Italian site in Manchester City Centre achieved a premium 400% over asking price, and strong results were also achieved for the nearby Molly House, The Clarence in Bury Town Centre, and The Hub in Liverpool City Centre. It is becoming clearer than ever that location is critical, and that demand will persist for sensibly priced freehold opportunities within prime areas. However, the same is not necessarily true for leaseholds. High leasehold premiums and rents sought by landlords are beginning to appear more and more out of step with the market, particularly in the case of restaurants where margins are slim, and risks are high. Unless this is addressed, we expect demand to remain supressed.

The perceived risk of the wider hospitality sector has led to a number of mainstream lenders revising their criteria and, in some cases, exiting the sector entirely. That said, we are pleased to report that in their place a raft of challenger lenders have emerged who recognise that with risk comes reward and access to a range of funding options remains available for the majority of buyers and operators.

As with any sector that is dependent upon people, changes to the National Living Wage have and will continue to have an effect across pubs & restaurants in the North West. The challenge for operators will lay in retaining and developing staff, whilst also managing the increased cost burden in what is essentially a discretionary market with a high degree of price elasticity. How the market accommodates this should become more evident as the year progresses.

 
PHARMACY
2019 was a pivotal year for the pharmacy sector in the North West. The announcement of The Community Pharmacy Contractual Framework, which outlines the funding settlement for pharmacies in England, has pledged to shift the focus from dispensing to clinical services. Whilst well intentioned there is concern from some operators that there is a lack of detail on crucial issues, and that this may result in existing providers having to work harder to maintain similar income levels to those currently achievable.

When viewed within the context of the wider primary healthcare network, pharmacies have undoubtedly increased in importance over recent years, and in light of the new framework this is likely to continue. For commercially minded operators this creates opportunities to widen their ancillary offerings to include services such as travel clinics and flu jabs that would historically have been offered at GP surgeries, with a view to driving non-dispensing revenues.

Current market conditions are driving disposals from corporate operators who are re-evaluating and rationalising their existing portfolios. This is creating opportunities for new entrants and first-time buyers who recognise the potential that these pharmacies offer, and this in turn is driving strong demand for these assets. A salient example is the recent disposal of more than 70 pharmacies across the UK on behalf of corporate operator Rowlands, the majority of which were subsequently acquired by first time buyers.

Looking ahead to 2020 we predict that dispensary income is unlikely to rise any further putting greater pressure on the revenue derived from services. Recent funding announcements are driving an increasing numbers of single site operators, often approaching retirement, to expedite their exit plans rather than seeking to adapt. We expect to see continued consolidation in the year ahead, which is by no means a negative picture given the aforementioned opportunities this creates for new entrants to the sector.