Business Outlook 2020: South East Regional Focus
Despite a sense of political and economic uncertainty throughout 2019, the South saw significant transactional growth across our specialist sectors, surpassing 2018 levels and culminating in the highest income year since 2007. The care sector has continued to experience substantial growth in newbuild activity and demand will continue to outstrip supply in 2020. The hotel and pub sectors will see the greatest opportunities to improve occupancy and revenue through increased staycations and attracting overseas investors due to the weak pound. However, the casual dining market will continue to struggle as competition and increasing costs continue to impact upon the high street.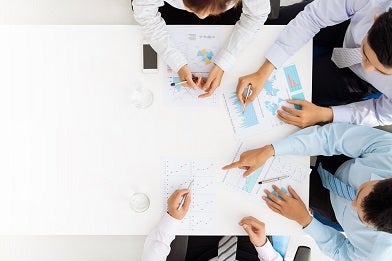 CARE
Throughout the South, there was an increased demand for care homes during 2019. Interest was expressed for all sizes of businesses, with a surge in demand from first time buyers and regional operators. Whilst obtaining funding for homes with less than 25 bedrooms was tricky from many traditional banks, challenger banks filled the void which meant that activity within the sector continued at all levels. Homes in excess of 40 registrations continued to be highly sought after and will continue to be so throughout the year.

This year we expect demand for care homes to continue, in part due to the ever-increasing aging population. Purpose-built properties will continue to drive forward accommodation standards throughout the market with new homes being developed in many areas where there are high levels of private fee payers.
 

HOTELS
Hospitality will provide the greatest opportunities in 2020, as increased staycations and expectations of warmer summers will no doubt drive demand for the South coast resorts, resulting in improved occupancy and yields for many owners and operators.

Demand from investors and operators has become increasingly cautious, underpinned by the current geopolitical environment. Still, the South hotel sector remains a strong market as first time and lifestyle buyers continue to enter the region. With new supply entering the market, hotel values are likely to stabilise as we move further into 2020.

The region can look forward to strong development in 2020 throughout major cities and rural locations. Although margin growth may be limited as the National Living Wage and operational costs continue to rise, quality operators can look forward to growth in volume and income.

Tourist numbers increased in 2019, most notably throughout the New Forest and south coast resorts, as staycations became more popular, which has boosted both hotel and guest house stays, but also Airbnb rentals. High demand and increased competition may lead to a continued rise in rates although, regional hotel performance in early 2020 has been relatively flat.

 The weakened pound and low interest rates continue to attract an array of international buyers seeking a UK hospitality footprint and demand is expected to continue into 2020.

 
PUBS & RESTAURANTS
The lack of quality stock in the market has increased the demand for the pubs and restaurants. 
In the pub market, operators are developing their existing assets rather than acquiring high-end going-concern businesses.  They will however look at businesses that allow them to add value, particularly those which are closed or have historically traded poorly.

Noticeably, this year we have seen an upturn in demand for leasehold stock, particularly those which are partial or free-of-tie leases, as this is seen as a quick way for operators to expand their portfolio with minimal capital expenditure.  With those owned by private landlords being most desirable and achieving the highest premiums.
The restaurant market continues to be challenging as buyers see little goodwill in existing operator's businesses, and competition remains strong. Independent operators have struggled as the trend for more high street shopping/dining outlet increases. However, bucking the trend are coffee shops and tea rooms which continue to attract a significant amount of interest, as they can achieve high profits on limited opening hours and are often in beautiful village locations and can be run as lifestyle businesses.

 
RETAIL
The retail business in the South has seen a large upswing in activity, with more good quality businesses on the market in 2019 than 2018 and consequently higher numbers of viewings, offers and completions.
Majority of the deals required bank funding and a large number of buyers used our specialist brokers at Christie Finance who have been able to secure competitive rates where high street banks have not been willing to lend to applicants directly.

The main drivers for selling remain the same: new business opportunities and retirement. We have seen little of the distress evident on the high street and in the wider retail sector, although factors such as rising wages and crime have been sighted as major challenges facing our market.

Brexit did not seem to slow the market. Leasehold businesses sold at multiples of up to 13 times weekly sales. We sold an impressive number of high-quality freehold businesses, some with accommodation and some as lock up stores. The volume of offers for these stores was very encouraging and looks set to continue into 2020. In many cases the reduced business rates have helped to improve the underlying profitability of businesses in the sector.