Business Outlook 2020: South West Regional Focus
In 2019, investor appetite for businesses remained strong across the South West & Wales, with increased demand from both domestic and overseas buyers. Bristol remains a key economic hub for many international firms across major industries, such as aerospace, technology and banking. Buyer demand in Bath and Exeter remains high, with investors and operators alike keeping the city near the top of their wish list. Several key asset sales have underpinned this historically strong market position. The transactional outlook for the region looks positive moving into 2020, with numerous sales in the pipeline and strong interest on existing stock.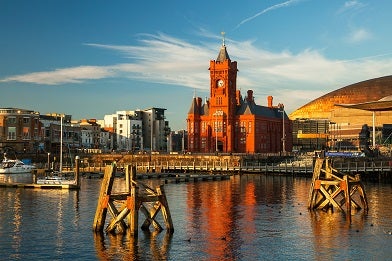 CARE
The regional picture for the care sector in the South West is influenced by the strong ongoing levels of demand for former corporate homes. However, there is also an increasing number of new entrants who, while willing to look at such opportunities, are equally seeking well run converted homes in good locations with strong underlying property values.

Generally, requirements are clear, with purpose-built stock a necessity and en suite facilities highly desirable for the majority of purchasers at the upper end of the market, in particular where they are being supported by a REIT (Real Estate Investment Trust) for whom the compliance of the home is crucial.  This demand is being fuelled by existing multi-site operators, partly because they are best placed to meet the stringent criteria imposed by lenders, and partly because they have the requisite cash flow to take on homes that are likely to be an operational challenge in the short term.

Despite the demand, the bulk of the regional market is comprised of converted, 25-40 bed homes. The desirability of these assets is contingent upon 'Good' CQC inspection outcomes, attractive profit levels, and a stable management structure.  This is also key for the lenders in the market as is the location which will influence property value and level of competition.

The proportion of private fee payers remains a focus throughout the South West, with purchasers seeking an aspirational "split" of anything up to 50%. However, Local Authorities have begun to realise the need to pay a fair price for care to maintain facilities in their areas, leading to an improvement in funded fees and reduced need for private fee rates and cross subsidisation. In addition, it has also assisted the operational performance of homes in less affluent areas where there are fewer/no private fees being paid.

Staffing across the region remains a challenge as it can be difficult to attract people to the sector, with members of higher income households and more affluent areas less inclined to take jobs that are relatively low paid. As such, assets in mixed income areas with good local infrastructure are generally the most viable.

In the year ahead we predict that fee levels will continue to rise at a steady rate. Staff costs are likely to rise in tandem as a result of planned increases to the National Living Wage, which will in turn exert continued cost pressure on regional operators. There is the possibility that this will lead to increased levels of distress.
 

HOTELS
Demand for quality hotels in the South West has continued at levels above expectation, with buyers seemingly taking a long-term view over the current challenges facing the sector. The continued popularity of staycations and short breaks in the South West, as well as high demand for business travel in major regional cities such as Bristol, Exeter and Cardiff have helped support Occupancy Levels and RevPAR. Transactions of note in the region would include The Nethway Hotel in Torquay, The Cormorant Hotel in Golant and The Beechfield Hotel in Wiltshire.

The tragic fire at the Premier Inn Cribbs Causeway in Bristol, which saw the 60-room hotel engulfed in flames dominated most of the hotel related headlines in the region for 2019. The owners, Whitbread PLC, stated that they intend to rebuild the property in 2021. A site at the end of the M32 in the city, earmarked for a new 214-room Moxy hotel was also given the green light by councillors this year. In addition, consultations remain in place over plans to convert Bath's historic Royal Mineral Water Hospital into a 169-room hotel and spa.
One of the biggest challenges to the sector is the growing success of short term and single night rental companies, such as Airbnb. However, hoteliers are optimistic that the government is taking the necessary steps towards tighter regulation of this new and emerging industry. Reflective measures include the closure of loopholes allowing tax-free allowances for individuals letting out rooms, as well as Greater London bringing in a 90-night maximum.

Projected increases in the minimum wage will increase staff costs and affect bottom line profits. Lower key, and therefore less scalable businesses, will be the hit the hardest, especially as there is likely to be a shortage of workers in the sector post Brexit.  However, shrewd operators may recognise that better pay will promote a more stable workforce, making it more worthwhile investing in improved training to increase staff efficiency and retention.

 
PUBS & RESTAURANTS
Bristol, Bath and the surrounding areas have seen numerous microbreweries start up to satisfy the consumer demand for local craft ale and locally sourced food. This demand presents opportunity for buyers willing to operate in this sector of the market and for existing operators to embrace different ways of diversifying their income, such as offering outdoor activities or a local shop.

The popularity of independent food outlets has positively impacted existing businesses operating in this sphere and provided confidence and opportunity for new buyers coming into the market. Bristol continues to see an influx of operators from London and the South East and is typically seen as an ideal location to roll out new concepts, where costs and rents are considerably higher.

Tourist numbers have increased, most notably throughout Devon and Cornwall, as summers become warmer and staycations more popular, boosting hotel and guest house stays and Airbnb rentals. High demand and increased competition will likely lead to the continued rise in rates. The weakened pound and low interest rates continue to attract an array of international buyers seeking a UK hospitality footprint and demand is expected to continue into 2020.

Despite an increase in tourism and staycations, some concerns over the implications of Brexit on the workforce remain among operators, especially across the care and restaurant sectors. As a result, many operators are struggling to find quality staff and have been forced to increase rates of pay to improve retention and shore up recruitment.

Left Handed Giant Brewing opened their new brewery and pizza venue at Finzels Reach, offering a creative craft beer and food offer. Work commenced on the Temple Quarter Enterprise Campus development to the rear of Bristol Temple Meads, which will culminate in a new University and Research Campus, with retail, residential and leisure opportunities. Phase I of the Wapping Wharf development was completed last year and is now home to several exciting new outlets housed in shipping containers at Cargo and Cargo II. Phase II of the development will commence this year.

Uncertainty over Brexit and concerns about an economic downturn meant that the market slowed and became a more cautious and risk adverse environment. Nevertheless, well priced and successful businesses still produced plenty of interest from the market and whilst transactions may have been slower, significant sales were still achieved.

For similar reasons, we anticipate that larger investors and private equity clients are more likely to consider smaller scale pub group opportunities as there will be a modest opportunity for value growth, driven by trading performance.

We expect to see vendors who have held off selling come to the market following the recent election result and a more stable business outlook. The movement towards and interest in wet led pubs is expected to continue with more pace, sustained by the upwards trend of beer sales in the on trade, which showed an increase of 0.7% 2018 to 2019.

However, shrewd operators may recognise that better pay will promote a more stable workforce, which will make it worthwhile investing in improved training to increase staff efficiency, service levels and retention.
 

RETAIL
Convenience store owners operate in a highly competitive environment and margins are under pressure from the rising cost of utilities, suppliers and staff. Out of town stores are performing better than ever, although c-stores in towns are beginning to struggle alongside the growing popularity of discount stores, such as Lidl and Aldi, as well as rising rents and rates.

Operators within the PFS market have continued to experience healthy fuel margins. There has been continued focus to expand non-fuel elements of sales through better convenience offerings, taking advantage of the growing food-to-go market and incorporating alternative income streams such as washing and postal services on the forecourt.

In 2019, MFG announced that they completed the purchase of Symonds Retail & Simon Smith Retail, two award-winning Top 50 Indie operators. Christie & Co completed on the sale of Cornwall Garage Group, a portfolio of 17 petrol filling stations, located across the Midlands, Home Counties and South West of England. Wyevale Garden Centres, the UK's biggest garden centre operator with 145 sites was successfully sold to 57 different operators.

Continued cost pressures with rising wages and changing consumer habits may result in the closure of businesses who are unable to adapt. Gross margins will be squeezed further leading to streamlining within the sector and seeing the lower turnover stores struggle to survive. As we saw in 2019, we anticipate further Top 50 Indie operators to sell their businesses and the larger operators to dispose of some of their weaker performing sites.