3/29/2019
|
Dental Practices
Buyers go for growth
This article was first published in Private Dentistry on 21 March 2019.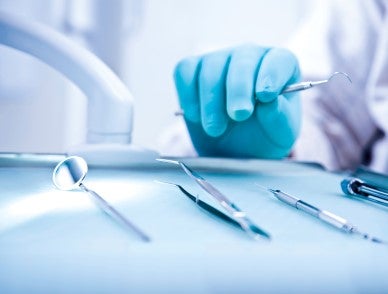 One of the most notable changes in the dental market over the last 18 months or so has been the shift in demand towards private dental practices. This is great news for anybody wishing to sell, although it's essential to approach the valuation and sale process properly to ensure that the best outcome is achieved. There are elements of a private practice sale which are very different to the sale of a typical NHS or mixed practice. 

Who is buying and why? 

The period from 2012 to 2017 has seen rapid growth in the overall dental sector. For many first-time buyers in particular, the lure of an NHS contract which currently 'guarantees' monthly remuneration for delivering targeted dental activity is a very attractive proposition. Likewise for banks and other investors, this has driven new entrants into the market, and whatever is said about current morale in the NHS sector, there is still tremendous demand for this type of practice. 

This demand has driven prices higher, to the point where some buyers have been asking themselves whether it's worth the extra risk of buying a private practice for a better return on investment. 

This also comes at a time of benign economic conditions, alongside an explosion in the interest in cosmetic and aesthetic dentistry boosted by social media and reality TV. 

Statistically, it's clear that younger dentists are moving into the private sector earlier in their careers to develop specialisms and 'escape' the NHS. In 2018, 35% of new applicants registering with Christie & Co said they would consider purchasing a fully private practice, up from just 15% in 2014.

Further up the scale, dental corporates and multiple practice owners, of which there are now more than ever, have been busy growing their businesses. Not just in expanding through acquisition but focusing on organic growth to mitigate what has been a real-terms reduction in NHS funding over the last few years.

What's in demand?

Whilst there are many more buyers around now who are willing to consider purchasing a private practice, there is often sensitivity around the transition of ownership. This is often mitigated by deferring part of the consideration and linking this deferred consideration to the retained principal's 'tie-in' period. Financially, this looks as follows:
 
Total sale price – £1,000,000
Current practice turnover – £750,000
Cash paid on completion – £800,000
Deferred consideration – £200,000
Deferred paid over a three-year tie in at £66,666 per annum, subject to practice turnover being maintained.

The negotiation of 'deferred consideration' can be quite complicated and proper legal and commercial advice needs to be taken to ensure that the formula which is negotiated is fair to both parties.

Transaction times

The other positive aspect of selling a private practice is that the transaction times can be a fraction of those we see in the NHS market, especially when we are selling a dental business as a limited company through a share sale. With no transfer of NHS contracts and a much easier CQC process, transactions often complete in weeks rather than months.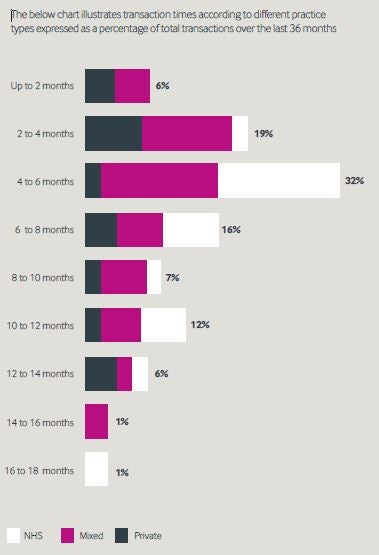 What does 2019 have in prospect for the private dental market? 

We predict a strong market in 2019 with more interest again in private practices, particularly those where income and profit is large enough to support an associate -led model. These will attract not only independent purchasers but also corporates and a new breed of multiple dental operator, focusing on quality and the excellent returns that running a private dental business can offer.

Case studies

In July, Christie & Co sold Brooklands Dental Clinic, a high quality, private general practice in Broughton, Milton Keynes. The practice was acquired by Enamel Dental, a newly formed dental company, marking the group's third practice.

In November, Christie & Co brokered the sale of Caledonian Dental Care, Scotland's largest dental practice, comprising two large practices with a total of 19 surgeries, in Perth, Scotland. Established in 1947 with the second practice purpose built in 2009, the practices are two of the busiest general dental practices in Scotland, with approximately 40,000 registered patients. 

Sold in excess of the asking price following a confidential marketing process to key operators in the UK dental market, Caledonian Dental Care was acquired by Portman Dental Care, marking its sixth acquisition in Scotland.