3/17/2020
|
Dental Practices
Christie & Co sponsor Pro Conference Dental Event
Christie & Co was proud to continue our ongoing relationship with Professional Conferences, in supporting their recent Pro Conference Dental event at The Hilton, Watford.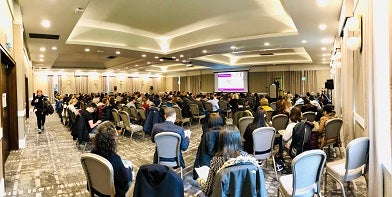 Oliver Brown, Associate Director within Christie & Co's Dental team, was the first guest speaker and gave an introductory overview on the market and changing landscape of activity.
 
Despite prior concerns about how discouragement from large gatherings might affect turnout, the event drew hundreds of clinical practitioners who heard talks on a range of operational topics. The morning saw speakers covering regulation and reporting in Radiography, safeguarding children & vulnerable adults, insight into complaints and updates on the modern research into mouth cancer. After lunch delegates returned to the hall for presentations on decontamination and prevention & preparation for medical emergencies.
 
The conference provided an opportunity to catch up with existing clients, meet those looking for advice on acquisitions, and continue to uphold Christie & Co presence within the dental market. We look forward to the upcoming conferences later in the year and to meeting more of those who may benefit from our specialist advice in the future.