11/12/2019
|
Childcare & Education
Christie & Co sponsors ChildRights 30 Annual Conference
Christie & Co was pleased to sponsor Laura Henry Consultancy and attend this year's annual #Childrights30 conference in support of the early years sector. Held on Saturday 2nd November, the event was attended by over 100 delegates from the early years and childcare sector, consisting of schoolteachers, childminders, nursery operators and managers, youth workers and early years industry experts.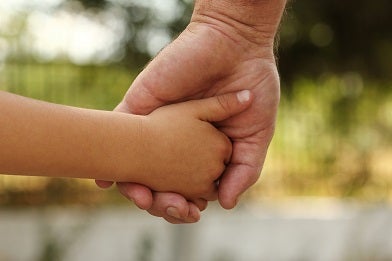 The inspiring and thought-provoking conference covered a wide range of topics and raised a number of issues faced by children today, with presentations from world-renowned speakers from the UK and beyond, all in the name of the 30th anniversary of the United Nations Rights of the Child Convention.
 
The day began with a talk from Princess Tessy of Luxembourg, the Co-Founder of Professors Without Borders and Director of Logistics who emphasised the importance of respecting children's rights. She highlighted some key issues impacting young children today, including peer pressure and cyber bulling. She also highlighted the value in educating children on 'the power of words' and being able to recognise changes in behaviour when it comes to young children either at home or in both care and education settings.
 
Attendees then heard from Dr Jenny Gibson of University of Cambridge on the importance of play in early years; how it is linked to social development and building relationships.
 
Following this, Hibo Wardere and Sarian Karim-Kamara, who are both survivors of FGM and Breast Ironing and now leading activists and campaigners in the UK for the cause shared their stories.
 
The rest of the morning was filled with insightful presentations from the likes of Gregiour Borst, Professor of Developmental Psychology and Cognitive Neuroscience of Education at Paris Descartes University, who raised an important question: "What do we really understand about the brain and links to child rights?". His research aims to understand how the brain really functions and develops, in order to better focus our learning and development in early years.
 
We also heard from Lisa Smith, a Romany Traveller from Worcestershire via a short video, which highlighted some shocking facts for children within the traveller community: travellers are 20 times more likely to experience the death of a child in the community, traveller children are seven times more likely to die by suicide and the life expectancy of traveller people is on average 12 years lower than the general population. Lisa has Masters in Inclusive Education and is vice-chair for The Advisory Council for the Education of Romany and other Travellers.
 
A light was then shed on a key challenge faced by the industry through David Wright, owner of Paintpots Nursery group in Southampton and a passionate advocate for men in early years who has recently published his first book on the subject titled, 'Men in Early Years Settings' with Dr Simon Brownhill. His presentation highlighted roughly two to three per cent of the childcare workforce is made up of men and became an interesting forum which discussed concerns people say they have about men working in early years. Ideas were cultivated as to what can we do to highlight the importance of children having both male and female role models in childcare.
 
As we approached the afternoon sessions, we heard from Amanda Frolich, a leading children's fitness expert and founder of Amanda's action Club, who explained the importance of young children's health and well-being with a fun filled exercise activity.
 
To conclude the day, the audience was captivated by Lemn Sissay MBE, poet, playwright, broadcaster and Chancellor of University of Manchester, who shared extracts from his latest book 'My Name is Why?". The book draws on his personal experiences growing up in foster care and children's homes.
 
Christie & Co was proud to sponsor and be involved in the event. It is an excellent forum for industry professionals within the early years sector to gather, network and hear from market leading experts; cultivating new ideas and encouraging important discussions on where we are as an industry.
 
For further industry insights, refer to our recent report on 'Early Childhood Education & Care: Workforce Trends and Associated Factors'.