COFFEE BREAK with… Carine Bonnejean, Managing Director - Hotels
Coffee Break with… is a Christie & Co series showcasing the brilliance, expertise, and diversity of our network of over 200 employees.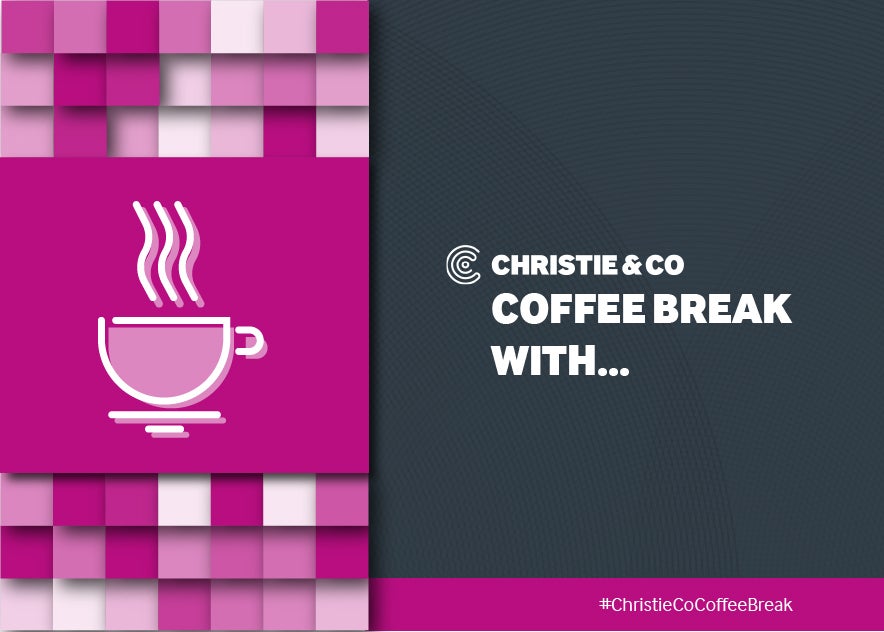 When did you join Christie & Co?
May 2005.
Where were you when you accepted your role at Christie & Co?
That was too long ago to remember 😊.
What was your first job?
Washing and drying glasses in a hotel bar in Oxford.
In a couple of sentences, can you tell us a bit about your job at Christie & Co?
I head up the hotel sector at Christie & Co in the UK and work closely with our European offices. I also look after our amazing European hotel consultancy team.
What's your favourite thing about Christie & Co?
The people I work with across the UK and Europe – that is the best definitely!
If you had to pick a favourite project that you've worked on at Christie & Co so far, what would it be?
I have done so many that it is hard to choose but the one I am the most proud of was the Lancaster Hotel in Paris, preparing and designing the information memorandum for the disposal.
What's been the biggest challenge of your career so far?
Overcoming my own mental barriers and pushing myself every day thinking 'Yes, I can do this!'.
What's been a highlight of your career so far?
Again, very tricky to pick just one. Landing in New York for a conference in business class. I felt like a million dollars and could not stop crying with joy – everyone was staring at me thinking 'What is wrong with her?!!!'.
How has the industry changed since you started at Christie & Co?
So many new concepts at all levels, exciting new ventures and so much interest in the hotel sector from all sorts of investors.
Who in your industry do you feel most inspired by?
People who overcome personal challenges but keep going. Arne Sorenson, CEO of Marriott, who passed away from pancreatic cancer few months ago, inspired me a lot as he kept leading the largest hotel company in the world despite his condition.
Tell us a bit about your life outside work – what are your hobbies?
I have two kids – Hugo (11 years old) and Mia (eight years old) and, let's be frank, they do take up a lot of my free time. I discovered Vinyasa Yoga few years and practicing three to four hours a week has had a massive impact on my physical and mental wellbeing. I always have a passion for flowers and plants, so gardening is on my top list. I love reading but do not always find the time. Having long lunches in the sun with friends at the weekends and long walks in the countryside are essential to relax!
What's your hometown? Where do you live now? 
I was born in the surburbs of Paris and I now live in Fulham – 21 years in the UK so I am officially more British than French.
Where's the best place you've been on holiday?
The most memorable would have to be Lombok. But, closer to home, driving the North Coast 500 in Scotland.
What's your biggest pet peeve?
I talk to myself regularly.
If you could live and work in any city, where would you go?
Rome or Venice.
What would be your desert island meal?
French aperitif snacks, followed by a tuna salad and an apple tart from my grandma.
What's your favourite film?
It is so hard but, based on the number of views, it would have to be Grease.
What is your favourite movie quote?
'O Captain! My Captain!'
What is one thing on your bucket list?
To go to Japan.
What is your biggest fear?
It has to be planes! I developed a fear of flying some years ago after an incident and it is really tough to overcome this one but it is much better.
What news source do you read every day?
BBC news.
What's your social media platform of choice?
LinkedIn.