COFFEE BREAK WITH... David Cash, Regional Director - Pubs & Restaurants
Coffee Break with… is a Christie & Co series showcasing the brilliance, expertise, and diversity of our network of over 200 employees.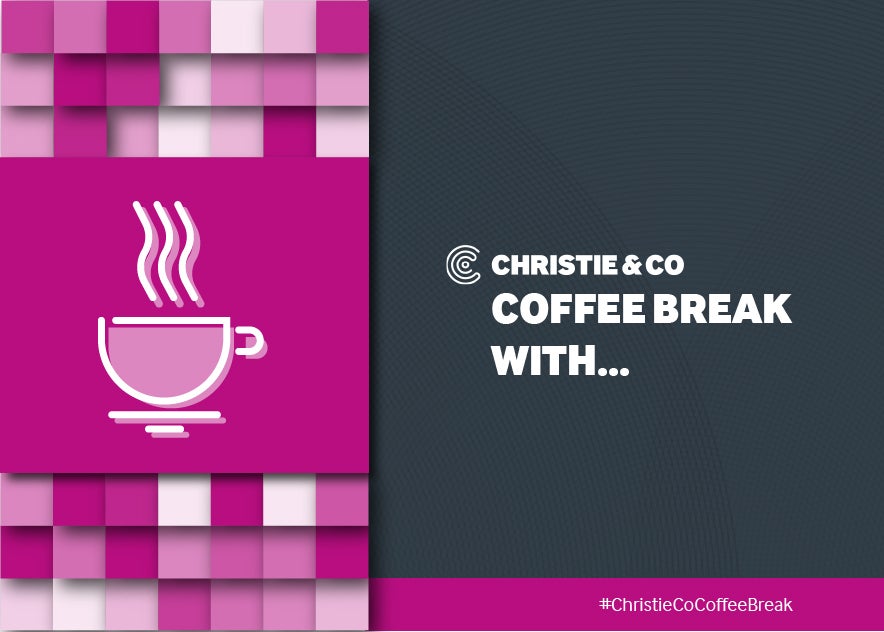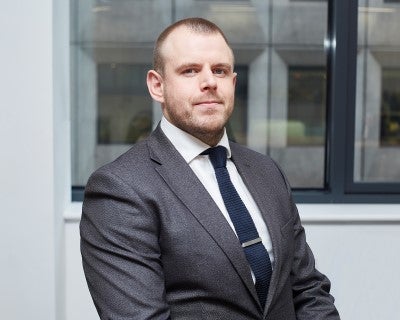 When did you join Christie & Co?
1st December 2014.
Where were you when you accepted your role at Christie & Co?
In the car park of my former place of work.
What was your first job?
I worked in a supermarket warehouse unloading lorries and stacking shelves.
In a couple of sentences, can you tell us a bit about your job at Christie & Co?
I specialise in the sale and acquisition of Pub & Restaurant businesses in the North East and Yorkshire. As a qualified Chartered Surveyor, I joined the business as a graduate in the Valuation Services department and have experience in most of our specialist sectors.
What's your favourite thing about Christie & Co?
From a practical standpoint, the fact that we are responsible for all aspects of the sales process, from business generation and establishing/maintaining relationships with clients, right through to the point at which they hand the keys over to the new owners.
 I also admire and share the passion that my colleagues have for the specialist sectors we work in. We are selective about the markets we operate in and so are truly experts in our chosen fields, meaning we can offer the best possible service to our clients.
What's a favourite project that you've worked on at Christie & Co so far?
It's difficult to pin down one project, but what gives me the greatest satisfaction is helping people move on to the next chapter of their lives, particularly those seeking to retire. Two businesses I have sold in the last couple of years had been in the same family for more than 100 years. To be entrusted to handle the sale of people's most valued asset is a privilege.
What's been the biggest challenge of your career so far?
Becoming a dad and adapting to operating on a little less sleep than I was used to!
What's been a highlight of your career so far?
Two milestones stick out for me. The first is qualifying as a Chartered Surveyor in spring 2016 and the second is being promoted to Director in December 2021.
How has the industry changed since you started at Christie & Co?
Throughout my time at Christie & Co, we and our clients have been faced with a number of economic and political challenges. The most recent being the COVID-19 pandemic and the after-effects which have led to the cost-of-living crisis we are now suffering.
Who in your industry do you feel most inspired by?
The hospitality business owners who have proven themselves to be fiercely resilient and innovative in their efforts to tackle the challenges they've been faced with in recent years.
Tell us a bit about your life outside work – what are your hobbies?
I'm a retired Rugby League player and frustrated golfer who enjoys the occasional hike up in Northumberland or over in the Lake District. I'm a proud husband and Dad to a delightful three-year-old daughter.
What's your hometown? Where do you live now?
South Shields, which is where I still live now.
Where's the best place you've been on holiday?
Dubrovnik, Croatia.
What's your biggest pet peeve?
Losing phone signal or being cut off mid-conversation.
If you could live and work in any city, where would you go?
Newcastle upon Tyne!
What would be your desert island meal?
Calzone pizza or Porterhouse Steak.
What's your favourite film?
Hacksaw Ridge.
What is your favourite movie quote?
'60% of the time, it works every time' from Anchorman.
What is one thing on your bucket list?
To learn to ski.
What is your biggest fear?
Losing my memory! And heights, don't like them at all.
What news source do you read every day?
Propel Newsletter and Bdaily.
What's your social media platform of choice?
Instagram & LinkedIn.
To read more of our "Coffee Break with..." blog posts, click here.