COFFEE BREAK with… Gavin Webb, Senior Business Agent
Coffee Break with… is a Christie & Co series showcasing the brilliance, expertise, and diversity of our network of over 200 employees.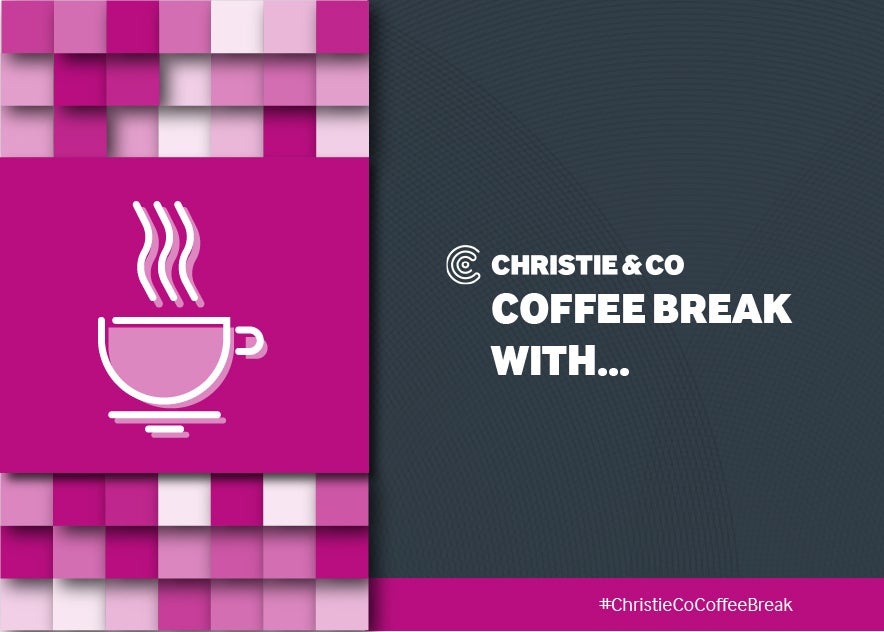 When did you join Christie & Co?
March 2016.
What was your first job?
Working behind the bar at a Toby Carvery in Nottingham.
In a couple of sentences, can you tell us a bit about your job at Christie & Co?
I deal with the sale and acquisition of hotels, pubs and restaurants in Nottinghamshire, Derbyshire, and Lincolnshire.
What's your favourite thing about Christie & Co?
There are some really great people in the company and it's a pleasure to work with them.
If you had to pick a favourite project that you've worked on at Christie & Co so far, what would it be?
The sale of Branston Hall Hotel near Lincoln, which David Lee and I brokered last year. It's a beautiful property and the instruction generated a huge amount of media interest. We were inundated with enquiries and completed the sale just three months after being instructed.
What's been the biggest challenge of your career so far?
The sale of Lakeside in Nottingham. It's a restaurant and wedding venue that had closed and was falling into a state of disrepair. It was a real challenge to get the deal over the line, but it was a great feeling when it completed. The new owner has since done an amazing job of refurbishing the property and bringing it back to life.
What's been a highlight of your career so far?
Passing my APC and qualifying as a Chartered Surveyor in 2014.
Who in your industry do you feel most inspired by?
There are so many entrepreneurial characters in hospitality who have built up successful businesses from scratch. I can't help but admire that.
Tell us a bit about your life outside work – what are your hobbies?
I have a five-year-old son, Alfie, who keeps me on my toes most of the time. I'm into fitness and am a keen runner.
What's your hometown? Where do you live now?
I grew up in a small town called Long Eaton and now live in Nottingham.
Where's the best place you've been on holiday?
San Diego.
What's your biggest pet peeve?
People eating while they're on the phone!
If you could live and work in any city, where would you go?
Paris or Rome.
What would be your desert island meal?
Pizza.
What's your favourite film?
The Big Lebowski.
What is one thing on your bucket list?
To visit New Zealand.
What is your biggest fear?
Heights.