COFFEE BREAK with… Richard Thomas, Senior Business Agent - Hotels
Coffee Break with… is a Christie & Co series showcasing the brilliance, expertise, and diversity of our network of over 200 employees.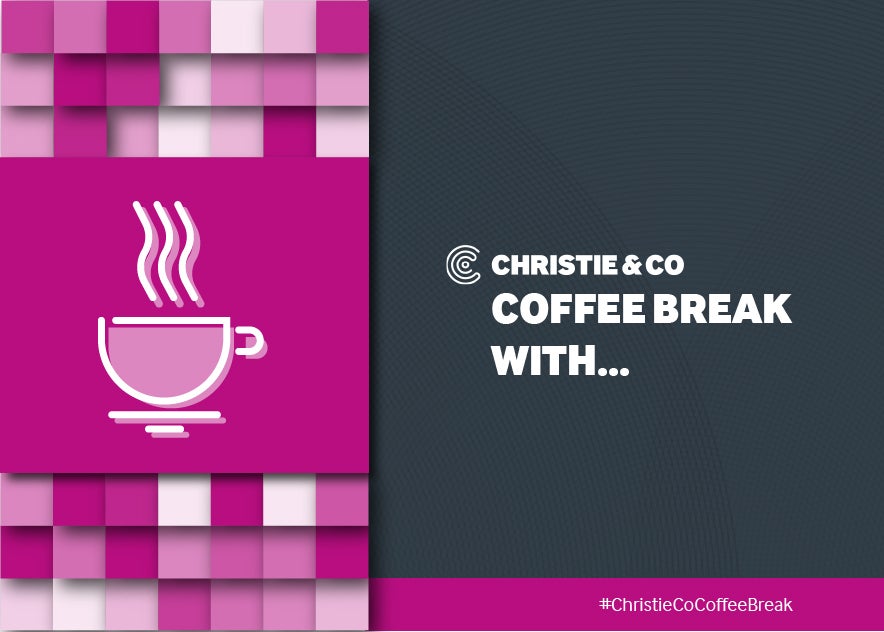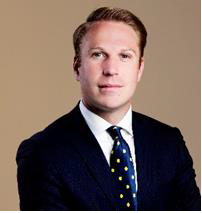 When did you join Christie & Co?
April 2018.
Where were you when you accepted your role at Christie & Co?
On the train back from London, having attended my second interview at Carmelite Street.
What was your first job?
My mother owned a pub, so a general pub busybody!
In a couple of sentences, can you tell us a bit about your job at Christie & Co?
I work in the hotel brokerage team, we handle the disposal, acquisition, and leasing of hotels. My area is Southwest England and South Wales.
What's your favourite thing about Christie & Co?
The variety of businesses, properties, and people we work with daily - from corporate hotels right through to country house estates in the Cotswolds. Not many jobs require one to constantly meet new people almost daily, it is a fascinating job if you enjoy learning about people.
What's a favourite project that you've worked on at Christie & Co so far?
I was lucky to be involved in the disposal of the Wyevale Garden Centre portfolio. It was my first project at the firm and has been unrivalled in terms of size, organisation and outcome.
What's been the biggest challenge of your career so far?
Interest rate rises! On a personal level, I have welcomed my first child recently and the adaptation into parenthood, and all that goes with it has been thoroughly amazing and rewarding yet challenging… and tiring!
How has the industry changed since you started at Christie & Co?
COVID has had a huge impact on the hospitality sector, and the effects will be felt for years to come. I think it galvanised a new breed of hoteliers, especially those starting in the industry who may be buying or leasing their first hotel having left a corporate job. The level of resilience & adaptability hoteliers have shown over the past ¾ years has been an inspiration.
Who in your industry do you feel most inspired by?
I recently listed to a podcast, which included an interview with Nick Jones, the founder of Soho House. I would say his attitude and the brand he has created with little academic background or startup money, just a pure desire, hard work, and a passion for hospitality, highlights best the people who work in the industry.
Tell us a bit about your life outside work – what are your hobbies?
Pre-parenthood I enjoyed golf, football, reading and days out/weekend city breaks. Now I enjoy changing nappies, getting up at 3 am and walking around with dribble on my clothes.
What's your hometown? Where do you live now?
I live in the Forest of Dean, in Gloucestershire. It is around 1.5 hours commute to the office. I grew up here and, via London, Oxford and Gloucester have come back!
Where's the best place you've been on holiday?
Sydney. Amazing city.
What's your biggest pet peeve?
Traffic – don't understand it. Just drive.
If you could live and work in any city, where would you go?
New York or Stockholm.
What would be your desert island meal?
Egg fried rice – it's like human pet food, could eat it every day and not get bored!
What's your favourite film?
A few good men/Hot Fuzz.
Tell us your favourite joke
I have been looking over my home insurance policy, turns out, if someone breaks in in the middle of the night and steals my duvet…. I'm not covered!
What is one thing on your bucket list?
To watch the Monaco Grand Prix from a yacht in the harbour.
What is your biggest fear?
Decaf coffee...or sharks.
What news source do you read every day?
City AM.
What's your social media platform of choice?
Twitter.
To read more of our "Coffee Break with…" blog posts, click here.