COFFEE BREAK with… Sally Peck, Administrator – Nottingham Office
Coffee Break with… is a Christie & Co series showcasing the brilliance, expertise, and diversity of our network of over 200 employees.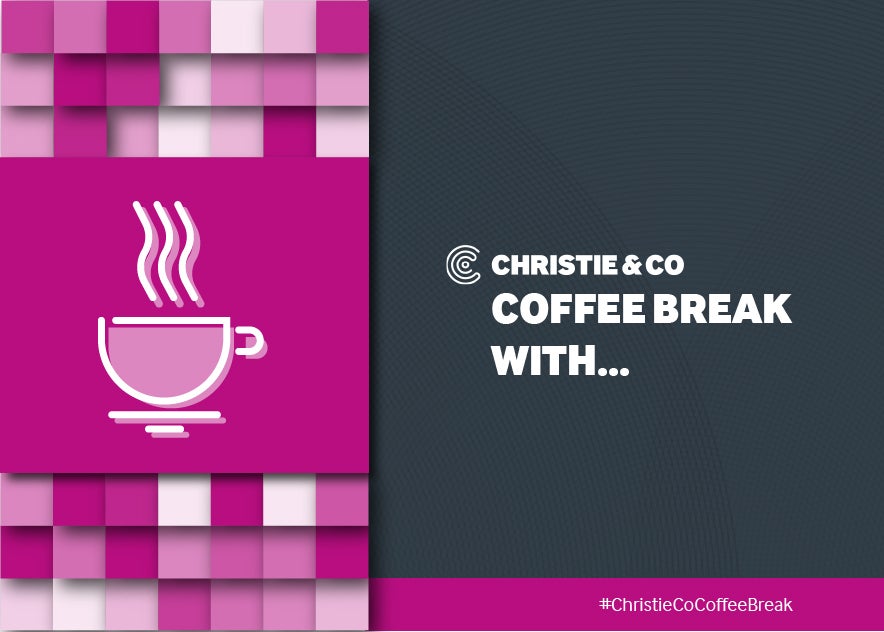 When did you join Christie & Co?
November 1987. Yes, I did say 1987!
Where were you when you accepted your role at Christie & Co?
I was offered two jobs on the same day, one with Christie & Co and the other as a receptionist at a lawyer's office– Christie & Co called first!!
What was your first job? 
A Saturday job in a dance shop selling ballet shoes etc, for £10 a day!
In a couple of sentences, can you tell us a bit about your job at Christie & Co?
My role has changed over the years, I started out as an office junior in the mail room, then I was promoted to Receptionist and now I do support for various teams.
What's your favourite thing about Christie & Co? 
Working with some amazing characters over the years.
What's a favourite project that you've worked on at Christie & Co so far? 
I've worked on and have been involved in a few projects over the years, but Project Pinnacle was very well organised and I enjoyed being involved.
What's been the biggest challenge of your career so far?
By far being furloughed during covid – it was really tough.
What's been a highlight of your career so far? 
Just recently winning Christie & Co PA/Administrator of the year 2022 – very shocked but very honoured.
Tell us a bit about your life outside work – what are your hobbies?
I've not got much time for hobbies now. I used to do Ballroom and Latin dancing… a long time ago and I miss it. Now I just enjoy walking the dog, getting out in the fresh air and having a bit of 'me' time!
What's your hometown? Where do you live now?
Nottingham – still here!
Where's the best place you've been on holiday?
Key West in Florida – such a laid-back place.
What's your biggest pet peeve?
Hmmmm, I have a few! Lazy people. People who bite or chew fingernails, or dirty nails! Yuck!
If you could live and work in any city, where would you go?
That's a difficult one – either Palma, Majorca or New York, USA.
What would be your desert island meal? 
Nice and simple – a good steak with chips, mushrooms and tomatoes. Plenty of chocolate as well!
What's your favourite film? 
Either Top Gun or Flashdance – good 80's films.
What is one thing on your bucket list? 
Afternoon tea at The Ritz in London – hoping to tick this one off later this year!
What is your biggest fear?
Mice and rats.
To read more of our "Coffee Break with…" blog posts, click here.