4/26/2022
|
Childcare & Education
COFFEE BREAK with… Sofia Beck, Director - Childcare & Education
Coffee Break with… is a Christie & Co series showcasing the brilliance, expertise, and diversity of our network of over 200 employees.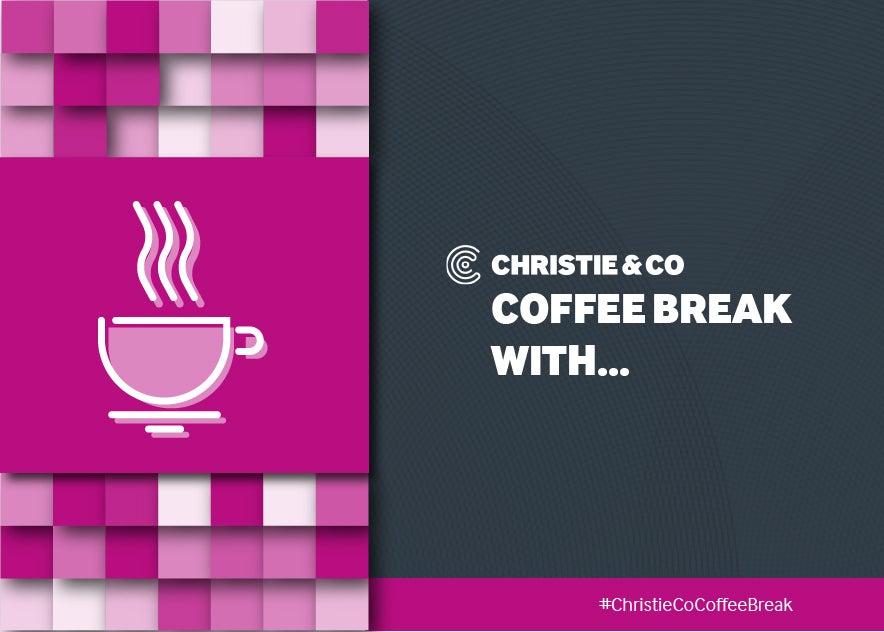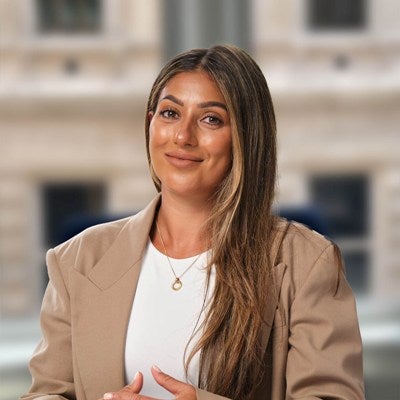 When did you join Christie & Co?
June 2015.
Where were you when you accepted your role at Christie & Co?
Most probably at work!
What was your first job?
I had a Saturday Job at Andrew Collinge Hairdressers at the age of 14, where I washed and swept up hair and made drinks for clients for £1.50 an hour! I then worked in the hospitality suites and executive boxes at Old Trafford on Manchester United match days, serving food and drinks.
In a couple of sentences, can you tell us a bit about your job at Christie & Co?
I'm a transactional agent covering the North West region for the Childcare & Education team, originally starting off as part of the agency team but then moving over to the corporate team after a couple of years when we became sectorised.
What's your favourite thing about Christie & Co?
The freedom and flexibility we receive as agents to plan our own diaries and effectively manage our own business how we see fit.
What's a favourite project that you've worked on at Christie & Co so far?
I've loved being part of the Future Group and starting up the Health & Wellbeing Team initiative. It was a real high for us when the company granted everybody a 'wellbeing day off' last October in line with World Mental Health Week and we have something very exciting in the pipeline which will be a positive step forward for the company if implemented!
What's been the biggest challenge of your career so far?
I hate to use this, as I'm so sick of saying the word, but it has to be Covid!
What's been a highlight of your career so far?
Being made a Director in December. It was a real shock and I'm very grateful for the opportunity.
How has the industry changed since you started at Christie & Co?
Every year, the Childcare & Education sector seems to get stronger and stronger, with buyer activity increasing constantly. I think it's very apparent at the moment (more than ever) how important early years education is and that nurseries will always be a necessity for working parents.
Who in your industry do you feel most inspired by?
Nursery owners and their staff teams. They have continued to work relentlessly to support parents and children throughout the pandemic despite all the constant challenges they have faced. From recent meetings with operators, I can see the toll the past couple of years have taken on them personally and it's really sad to see.
Tell us a bit about your life outside work – what are your hobbies?
I love to exercise first thing each morning, usually either a 10km run, cross fit or a HIIT workout. On the weekends, I usually meet up with friends for breakfast/lunch/dinner or for a walk, cocktails or the cinema!
What's your hometown? Where do you live now?
Manchester and Manchester.
Where's the best place you've been on holiday?
Disney World - Orlando, Florida.
What's your biggest pet peeve?
I have too many to list!
If you could live and work in any city, where would you go?
New York.
What would be your desert island meal?
Truffle and parmesan triple cooked, skin-on fries.
What's your favourite film?
Pulp Fiction.
Tell us your favourite joke / What is your favourite movie quote?
'Believe none of what you hear and only half of what you see' – A Bronx Tale.
What is one thing on your bucket list?
To learn a second language.
What is your biggest fear?
To be on a cruise ship that crashes, where I'm thrown into the ice-cold sea on a dark stormy night and then I'm eaten by sharks. I hate the sea…
What's your social media platform of choice?
Instagram.