3/30/2021
|
Childcare & Education
COFFEE BREAK with… Sophie Willcox, Director
Coffee Break with… is a Christie & Co series showcasing the brilliance, expertise, and diversity of our network of over 200 employees.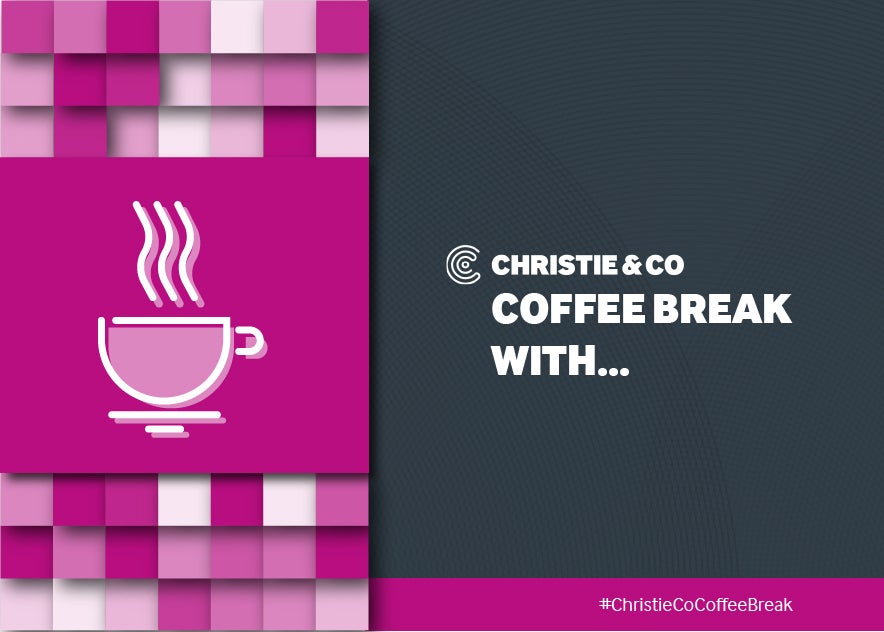 When did you join Christie & Co?
October 2014.
What was your first job?
As a waitress when I was 15!
In a couple of sentences, can you tell us a bit about your job at Christie & Co?
I am the childcare specialist across the South. I work with owners to find the right buyer for their business and pride myself on the personal service we give at Christie & Co. I enjoy matching buyers to opportunities I know would be perfect for them.
What's your favourite thing about Christie & Co?
The people.
If you had to pick a favourite project that you've worked on at Christie & Co so far, what would it be?
I really enjoyed working on the sale of Reflections Nursery in the summer of 2019. It is such a beautiful nursery and was one of the first nurseries I wrote to when I joined the Childcare Team in 2014. I was delighted when, after five years of keeping in touch and building a good relationship, the owner reached out to pursue his dreams of changing careers and owning his own vineyard!
What's been the biggest challenge of your career so far?
Hearing the difficulties so many in the sector have faced during the COVID pandemic.
What's been a highlight of your career so far?
Being unexpectedly promoted to Director and winning Agent of the Year in 2019.
How has the industry changed since you started at Christie & Co?
The nursery sector has flourished since I joined. There has been a lot of investment and interest in the sector from existing operators, overseas investment and first-time buyers.
Tell us a bit about your life outside work – what are your hobbies?
Reading, walking, cooking, and skiing (when we are allowed to go!). I have just bought my first house so I hope to grow my own veg patch this year.
What's your hometown? Where do you live now?
I grew up in Sandwich, Kent, and I have just brought my first house in Surbiton, South West London.
Where's the best place you've been on holiday?
Iceland for my partners 30th – it is beautiful! But my all-time favourite country is Italy.
What's your biggest pet peeve?
Noisy eating!!!
If you could live and work in any city, where would you go?
As boring as it may seem as I work and live there now, but London. I think it is one of the best cities in the world!
What would be your desert island meal?
Ribeye steak and dauphinois potatoes and a very large glass of red! Oh, and a side of onion rings!
What's your favourite film?
Mrs Doubtfire.
What is one thing on your bucket list?
To travel somewhere new every year.
What is your biggest fear?
Spiders.
What news source do you read every day?
BBC news.
What's your social media platform of choice?
LinkedIn.
To read more of our "Coffee Breaks with..." blog posts, click here.