COFFEE BREAK with… Tom O'Malley, Associate Director
Coffee Break with… is a Christie & Co series showcasing the brilliance, expertise, and diversity of our network of over 200 employees.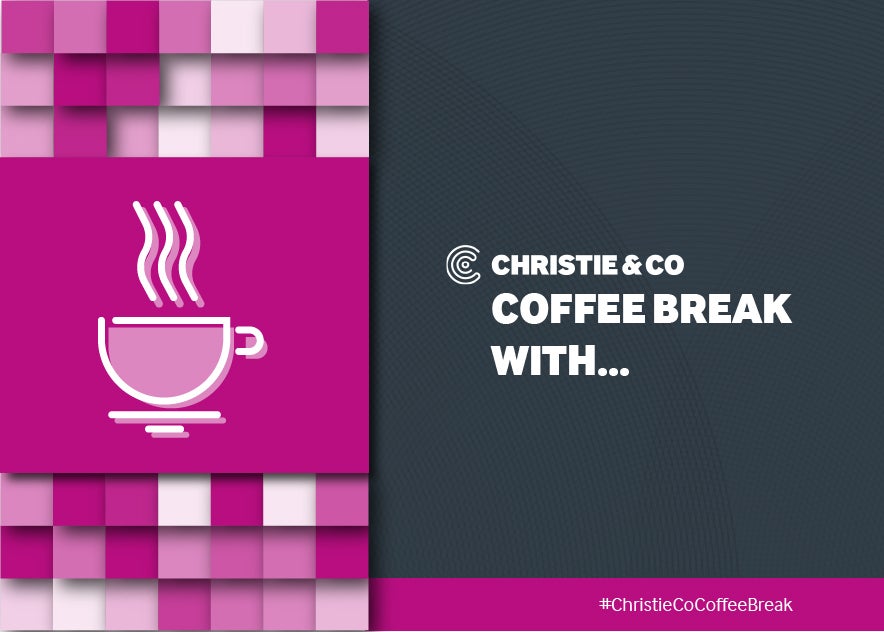 When did you join Christie & Co?
September 2015.
Where were you when you accepted your role at Christie & Co?
Foxtons Estate agents in Notting Hill.
What was your first job?
First job out of university was a stockbroker.
In a couple of sentences, can you tell us a bit about your job at Christie & Co?
Meeting owners of hotels, pubs and restaurants and providing them with a market appraisal, with the intention of listing the instruction and ultimately selling it on for a fee.
What's your favourite thing about Christie & Co?
Meeting talented entrepreneurs with amazing businesses.
If you had to pick a favourite project that you've worked on at Christie & Co so far, what would it be?
The sale of the Lindum Hotel, not officially on the market but brokered by myself when I met the buyer and realised that the Lindum would be a good fit for them. It was also my largest sale in terms of value, £3,000,000.
What's been the biggest challenge of your career so far?
Right now, working at home with three boys aged five and under.
What's been a highlight of your career so far?
Recent promotion to Associate Director.
Tell us a bit about your life outside work – what are your hobbies?
Football (support Arsenal), running, golf, poker – but most of my home time is taken up by my three sons Charlie (5), Billy (3) and Frankie (1).
What's your hometown? Where do you live now?
I'm from Fulham in London originally but moved to Alderley Edge the same month I started at Christie & Co. Moved up north so my wife could be closer to her family as she was pregnant with our first child at the time.
Where's the best place you've been on holiday?
Sri Lanka with my wife (and Vegas with the lads).
If you could live and work in any city, where would you go?
California.
What would be your desert island meal?
Steak and chips with a glass of Malbec.
What's your favourite film?
Pulp Fiction.
What is your favourite movie quote?
"Put that coffee down. Coffee is for closers." – Glengarry Glen Ross.
What is one thing on your bucket list?
Swim with a great white shark (in a cage).
What is your biggest fear?
Getting eaten by a great white shark when it breaks into my cage.
What news source do you read every day?
Daily Mail.
What's your social media platform of choice?
Instagram.