Convenience retail is in demand – why now is a great time to sell
While many businesses were forced to shut when the first COVID-19 lockdown was announced in March 2020, almost a year ago, the convenience retail sector remained open as an essential service and generally saw an upturn in trade as a result. People who had only ever shopped in large brand superstores discovered the ease, comfort and delights to be found in supporting their local community convenience store, as they were forced to shop closer to home.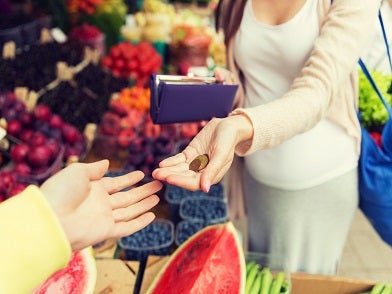 Now is a great time to sell 
The knock-on effect for the convenience retail property market has been a positive one, with a significant increase in buyer activity across the sector. Throughout 2020, buyer demand outstripped the supply of stores on the market and this has continued into the new year. 2021 has kicked off to a strong start, with the demand for convenience stores showing no signs of abating.

I recently launched a store in Northamptonshire and booked over 40 viewings within a very short space of time resulting in more than a dozen offers received. Other businesses are achieving above asking price offers even before being marketed online.  

The effect of this buoyant demand on prices cannot be understated. Our price index for 2020 shows a 2.2% increase in average sale prices and 46% of the convenience retail operators surveyed in our annual Business Outlook 2021 Report indicated they are interested in buying a convenience store this year, making it a great time to consider selling.

 
Why use a business property agent?
Utilising the expertise of a specialist business property agent will help to maximise the exposure of your business to the market, and create the competitive tension needed to capitalise on the current demand and achieve an offer at or above 'market value'.

Christie & Co's network of buyers, coupled with our market insight and local experts, means that our results are unparalleled when compared to those of other agents in the market place, even for properties that have been previously marketed with another agent.

We have a large and experienced team on hand to discuss how to maximise the return on the years of investment in your business. If you are thinking of selling please don't hesitate to get in touch.
 


Stephen Bell 
Senior Business Agent - Retail

T
M
E stephen.bell@christie.com