Convenience Retail, Petrol Stations & Garden Centre Outlook | Christie & Co
Find out how the convenience retail, petrol stations and garden centre markets are faring during COVID-19, and what the immediate future might hold.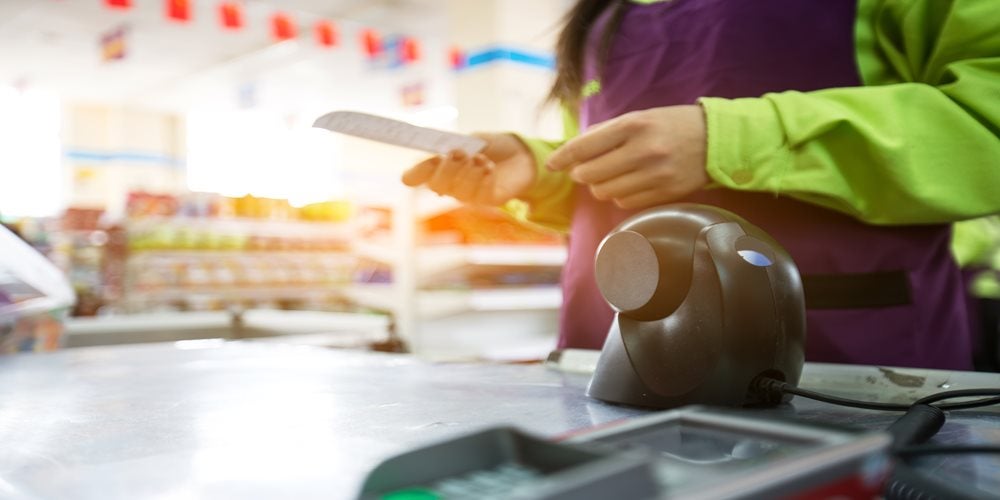 What does the market look like for convenience retail, petrol stations and garden centres right now?
Since the UK was told to "Stay at Home" the convenience retail sector has and continues to be at the forefront of the nation's minds with operators doing everything possible to assist their local communities. Here we review how the sector is operating under the current Government advice.
Convenience Stores
Despite the COVID-19 pandemic impacting our everyday lives, convenience stores have remained a constant essential service throughout.  Often at the heart of communities, convenience stores have seen a large rise in footfall, with two in five Brits (41 per cent*) saying they are shopping at their local independent stores more regularly than they did before. More than ever, customers are recognising the potential of their local shop and how great the price parity with supermarkets is on many well-known brands. In these uncertain times, the convenience of visiting a local store is incredibly comforting for many buyers witnessing shorter queues and so less wait time.
During the initial weeks of lockdown, consumers were seen stockpiling goods which caused huge supply chain issues for many retailers. This resulted in convenience retail operators being at their busiest as they looked after staff, ran stores, and ensured they had ample stock to service the local community.
Christie & Co has witnessed an increase in new applicants seeking to purchase a retail store during lockdown.  It has become an incredibly attractive sector to invest in.  It is difficult to predict the 'new' value of convenience stores going forward, and several months of maintainable trade will need to be measured to understand the true worth of a business. That said, current vendors are often achieving the asking price (or more) for their stores despite these challenging times, due to an increase in demand for these types of businesses.
Petrol Stations
Fuel volumes significantly dropped during lockdown - by up to 70 per cent YoY in some cases - due to the public being asked to stay at home.  However, petrol stations that have a convenience store on site are maintaining trade in the same way as community stores, providing the public with the essentials they need.
On Sunday 10th May 2020, Boris Johnson announced a change in the UK Coronavirus message from "Stay home" to "Stay alert" and lifted certain restrictions, resulting in the public being encouraged to return to work if they cannot work from home and if it is safe to do so. Following this announcement, fuel volumes have risen (from c.70 per cent) to 50 per cent YoY across the entirety of the UK, demonstrating that there are a greater number of people travelling.  Some fuel providers will be heavily impacted in comparison to others based on the location of their filling station and the local demographic.
Christie & Co continues to see a demand in the purchase of petrol filling stations during this time, though, for those who already own businesses, many operators appear to be focusing on maintaining their existing sites before considering new acquisitions.
Garden Centres
On Wednesday 13th May 2020, garden centres reopened which came as a huge relief to many gardeners who will have had limited access to the products they need. It came as even more relief to the owners who had been preparing for this time of year since last autumn.  
As a result of lockdown, there was no doubt the potential for significant loss of income and wasted stock.  This, however, could be somewhat mitigated with good weather and pent up demand, with most garden centres now open and implementing social distancing measures.  We have already started reengaging with the market and predict a strong demand for garden centres going forward.  Damien Newman from Thrive, a charity that uses gardening to promote physical and mental health, has been quoted as saying "The stresses of lockdown have resulted in several people rediscovering the appeal of gardening. Nurturing plants is a proven way to divert our attention from the stresses of life." With gardening putting brightness back in people's lives in these truly difficult times, the opening of garden centres will come as a welcome relief to many, including garden centre operators.
Christie & Co remains fully active and open for business.  Where there is a will from a buyer or seller, we will find a way to make it a successful transaction for all parties involved. We can successfully carry out most of our work remotely, with physical interaction being limited.  We will continue to 'work the market', refreshing our relationships with existing clients whilst recognising that it is not 'business as usual', but 'business is different.'
Here is a snippet of completions transacted by Christie & Co since February 2020:
(Please click on each one for the full story)

Sources: 
*Weekly Information Roundup - ACS Research (Katie Cross, Research Manager)
BBC News - https://www.bbc.co.uk/news/uk-52638002