Covid-19: Impact on the Convenience Retail and Petrol Station sectors
The global outbreak of COVID-19 has brought the retail sector to the forefront of the nation's minds with frequent stories of empty shelves and stockpiling but also heart-warming stories of a sector doing everything possible to assist their local communities.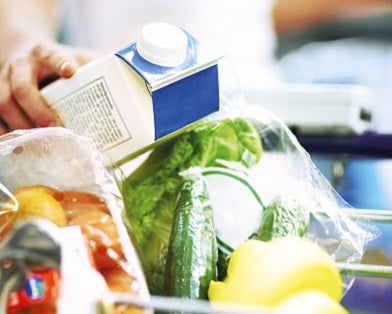 On the face of it, convenience stores, and petrol stations are more than ever, becoming the glue that is holding communities together. However, there are still challenges to overcome:
Staffing - Staff safety is paramount to retailers whose staff often come into close contact with members of the public. Maintaining staff levels in the face of self-isolation is a consistent theme across all industries. We are seeing some retailers taking extra precautions such as building screens and requiring customers to maintain social distancing with a two metre gap.
Supply chain issues – Panic buying has left gaps on shelves that logistics have found hard to fill. The cost of some products has also increased due to scarcity but the Association of Convenience Stores advises:
"As a retailer you are then faced with a choice of passing this cost on, but possibly being perceived as profiteering from the current situation. Clear communication is your best approach in tackling this, for example:
Putting up a poster explaining that some supply prices have gone up and that these may be reflected in your prices to customers.
Adding the supply price of certain affected products next to the retail price.
Responding to customer complaints in person or on social media by explaining the relevant facts."
Trading fundamentals particularly in the convenience and food retailing sectors remain strong, and for the time being for petrol stations which are now fundamentally convenience driven, although early indications are that fuel sales have fallen as people follow government guidelines to limit all but essential travel.
It has become quite apparent how important the convenience network is in providing food and medicines to local communities, particularly the vulnerable. Many retailers are working with volunteer groups to arrange deliveries of essential items to people in need.
The Association of Convenience Stores is at the forefront of guidance to retailers and have provided advice here:  https://www.acs.org.uk/advice/covid-19-coronavirus
Government measures:
Measures unveiled by Chancellor Rishi Sunak on Wednesday 11th March, as part of the Spring Budget 2020 include:
A freeze in duties on fuel, beer, cider and wine as well as spirits
Business rates will be temporarily abolished where a rateable value is below £51,000 for eligible businesses in the retail, leisure and hospitality sectors
A £3,000 cash grant will be available to businesses that are eligible for the small business rate relief
The introduction of a temporary Coronavirus Business Interruption Loan Scheme, offer loans of up to £5 million for small and medium-sized businesses through the British Business Bank
Businesses with fewer than 250 staff will be refunded for sick pay payments due to Coronavirus for two weeks
Removing the minimum income floor in universal credit
Further measures announced to support the industry as the pandemic has unfolded include:
Mortgage lenders offering a three-month payment holiday to those in need
An extension of the business rate holiday announced in the Budget – now to be offered for the 2020 to 2021 tax year for all businesses.
£330 billion fund for government backed business loans (equivalent of 15% of the UK's GDP)
A £25,000 grant for retail, hospitality and leisure businesses operating from smaller premises, with a rateable value between £15,000 and £51,000
A £10,000 cash grant for smaller firms eligible for SBRR or rural rate relief
The latest measures include:
A Coronavirus Job Retention Scheme which will see the government cover 80% of employee wages (up to £2,500 a month) for employees who are 'furloughed' (on unpaid leave). This is to be backdated to March 1st and open for 3 months initially, with the view to extend if needed
VAT relief: deferring VAT and Income Tax payments for the quarter (20th March to 30th June), representing a £30bn injection into the economy. Taxpayers will be given until the end of the 2020 to 2021 tax year to pay any liabilities that have accumulated during the deferral period
The self-employed will get full Universal Credit at a rate equivalent to statutory sick pay and a further £1bn to cover 30% of house rental costs
The Business Loan Scheme will now be interest free for 12 months
Universal credit allowance increases of £1,000 a year, with the next self-assessments deferred until the start of next year
Please get in touch if we can be of any support to your business at this time.
Steve Rodell
Managing Director – Retail
T  +44 20 7227 0759
M  +44 7738 182 407