David Lee: Celebrating 25 years at Christie & Co
25 years ago marked the beginning of North East & East Midlands Hospitality Director, David Lee's journey at Christie & Co. He is a traditional success story, having risen through the ranks from humble beginnings as a business agent to now running the highly successful North East & East Midlands Hospitality Team. We chatted to David about his time in the business and his highlights over the past 25 years…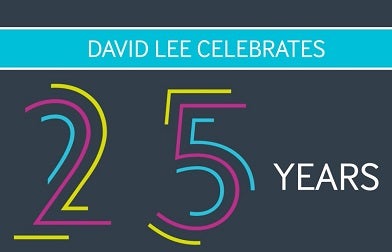 Tell us about your current role at Christie & Co?
"I oversee the North East & East Midlands Hospitality division for C&Co. Myself and the team offer advice and help owners of Hotels, Pubs and Restaurants to sell their businesses."
 
When did you join Christie & Co?
"I joined C&Co in 1996, having worked previously for a couple of years selling houses. Over the past 25 years I am proud to say I have helped over 250 business owners sell their business, having met some fantastic clients during that time, many of whom have become friends."
 
What was Christie & Co like in 1990s and how has the business changed since then?
"When I joined the business in 1996 there was of course no email and mobile telephones were also scarce…this meant when you were out of the office, you really were out of the office! In many ways apart from increasing the use of technology and working in a faster paced world, our role has remained broadly the same. It is buyers and sellers who make any market and we simply facilitate that. It used to be more pen and paper and now it's more zoom calls and data rooms!"
 
What's been your biggest career highlight from the last 25 years?
"A couple of highlights for me would be to see how a lot of the people I have hired in the business have grown as professionals. Many were hired with little commercial experience and certainly no experience of selling businesses. With their hard work and some input and guidance from myself and colleagues many have progressed to Director level within Christie & Co. This is something which makes me proud. In terms of transactional highlights, that has to be the sale of Cedar Grand Hotel in the centre of York, the only five-star hotel in Yorkshire."
 
What's next for you and your team over the next 25 years?
"In terms of the future for myself and the team, we look forward to helping lots of other clients move forward and I also personally look forward to seeing how my current team develop."