8/23/2016
|
Dental Practices
Deferred Consideration - A necessary evil?
Simon Hughes, Managing Director - Medical, explains what deferred consideration is and how it may affect the purchase of a dental practice.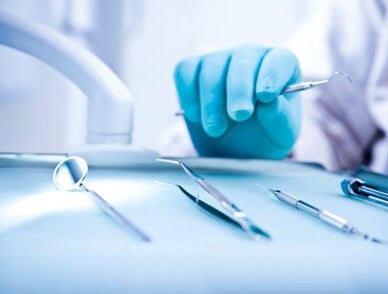 We have written before about the typical structure of a private dental practice sale and the likelihood, even in today's strong market, that anybody selling will be required to defer a percentage of the sale price for a period of time. But how does deferred consideration work and what are the risks that you should look for when negotiating such an arrangement?

How much is typically deferred? This depends on the type of practice, its specialisms and the amount of revenue generated by the Principal and other key dentists. Typically though 20-30% is deferred although one or two corporate buyers will try to negotiate more.

How long is the deferred period? Again, this depends largely on the type of practice; the more specialist and the more revenue from the incumbent Principal, generally the longer the deferred period. Don't forget tie-in's often benefit the seller too if you are looking to exit over a staged period. Expect 2-3 years though for a typical general private practice.

How do I get my money back? The key question; deferred consideration is linked either to personal income performance for the tie-in period or that of practice income. The former looks more attractive if you no longer have control over the practice, but what about if you can't work for any reason? Linking deferred consideration to practice income might be better in this situation. Typically though, deferred consideration is paid back in bullet payments at end of each year of the deferred period, with a penalty if there is a shortfall in income. This is generally calculated on a pound for pound basis but there are ways to negotiate a lower risk deal for the seller whilst giving the buyer the security that he needs too.

As always, it's imperative to take proper advice from a suitably qualified firm when selling your most valuable asset.