England Lockdown 2.0: Government support for Hospitality
On Saturday 31 October, Boris Johnson addressed the nation with news that a second national lockdown would come into effect as of Thursday 5 November. The new four-week lockdown was deemed a necessary step in curbing the steep rise in COVID-19 cases and subsequent increase in virus-related hospital admissions across the UK.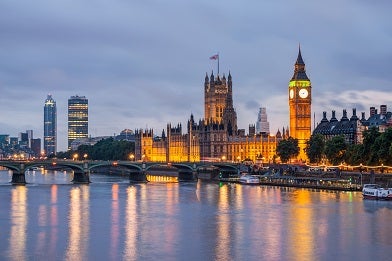 On Wednesday 4 November, the regulations implementing the new lockdown were approved by Parliament, meaning pubs, restaurants, gyms and all non-essential retail shops must remain closed until 2 December.
The Prime Minister also confirmed that a week prior to this the Government would bring back to the House proposals for reapplication, amendment, or a return to the three-tier lockdown alert system.  
The new lockdown rules:
Pubs and restaurant to close (takeaways permitted)
Non-essential shops, leisure facilities including gyms and entertainment venues to close
No mixing of households indoors or in private gardens, unless in your support bubble
People encouraged to stay home and only leave for specific reasons, including education and work (if it can't be done from home)
Schools, universities and colleges to remain open
Outdoor recreation encouraged, with people allowed to meet one person from outside their household in an outdoor space
Domestic and foreign travel is only permitted for work and education purposes, or a limited number of other exemptions set out in law

 
In light of this announcement, Chancellor Rishi Sunak has confirmed the Coronavirus Job Retention Scheme, in which the government pays up to 80% of a person's wages up to £2,500 per month, will be extended until March 2021 and would apply throughout the UK.
As part of the revised scheme, anyone made redundant after 23 September can be rehired and put back on furlough.
Mr Sunak also announced support for self-employed people through the Self-Employment Income Support Scheme (SEISS) would be increased from 50% to 80% of average trading profits, up to a maximum of £7,500 for the period November 2020 – January 2021.
Further to this, the government announced billions of pounds worth of additional support for businesses and local authorities impacted by national or local restrictions.
Businesses in England that are forced to close due to national or local restrictions will receive up to £3,000 per month
Local Authorities in England will also receive one off funding of £1.1 billion to support businesses more broadly over the coming months as a key part of local economies
Businesses in the hospitality, leisure and accommodation sectors in England that suffered from reduced demand due to local restrictions introduced between 1 August and 5 November will receive backdated grants at 70% of the value of closed grants up to a maximum of £2,100 per month for this period
Other measures already in place:
VAT reduction to 5% (from 20%) for hospitality and leisure businesses (already in place since 15th July 2020) extended to 31st March 2021
VAT Deferral: Business can defer VAT payments due between 20 March and 30 June until the end of the 2020/21 Tax Year​
Business rates relief - Businesses in the retail, hospitality and/or leisure sector will not have to pay business rates for the 2020-21 tax year​
The moratorium on business tenant evictions has been extended to the end of 2020.
What does the latest lockdown mean for the hospitality sector?  
Pubs & Restaurants
Following reasonably strong trading in August off the back of the Eat Out to Help Out Scheme, trading across all areas of the pub and restaurant sectors has been adversely impacted by the tightening of restrictions including the rule of six and 10pm curfew, which have been introduced by the government since September.
Operators and key trade bodies have expressed their dismay at the constant change in strategy, which has now culminated in Lockdown 2.0; a terrible blow to the severely battered sector, which will be put it to the test once again. There are also fears the one-month lockdown may in fact be extended, which threatens to impact Christmas trading and result in more job cuts and permanent closures.
The government U-turn allowing pubs to sell takeaway beer during the latest lockdown has been viewed by the industry as one small win, however publicans say many businesses will still struggle to survive.
Whilst the additional support measures announced by the Chancellor are broadly welcomed by the sector, further support measures will be required if we are to avoid large scale business failures.
Hotels
The latest lockdown, which will see leisure travel banned for the next month, raises concerns for business owners and operators across the hotel sector, with many fearing that job support and measures already in place will not be sufficient to tide them all through the winter.
Whilst some hotels are able to break even at 50% or even 30% occupancy, many cannot, especially those providing a full-service product with higher payroll and more facilities. In any case, even 30% would be a dream for many right now.  In London, which continues to be especially impacted by the lack of international visitation, we hear occupancy for some is struggling at between 5-15% and impacting both independent and branded properties.
This is leading some to make the difficult decision to close their properties for the foreseeable future, with redundancies to follow as a consequence. With the summer season and half term breaks over, demand was already expected to remain subdued in many cities across the UK and with the latest lockdown limiting overnight stays for anything other than business travel or essential workers there is little sign of business improvement in the coming months. 
Please get in touch if we can be of any support to your business at this time.