Exploring alternatives to increasing airport capacity
Last week, Airbus announced that they will discontinue the production of the A380, the world's largest passenger airliner with a total capacity of c. 850 people, following a decrease in orders from airline companies and challenges associated with economic viability.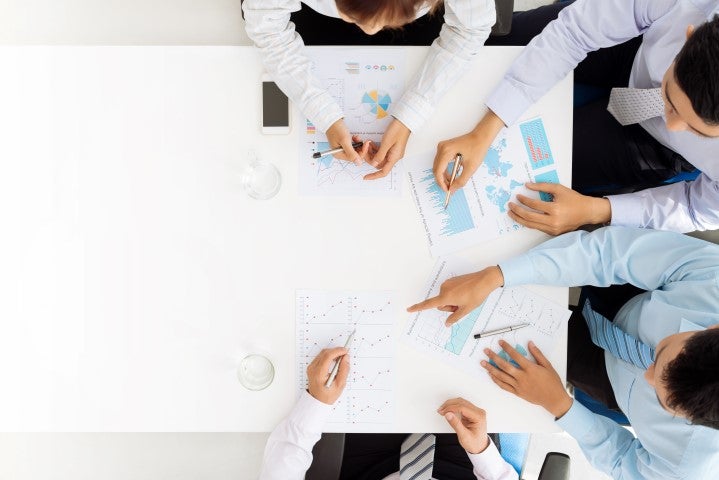 The superjumbo was considered to be a viable solution to boost the overall capacity of airports, with more passengers being able to fly on fewer flights, but the Airbus announcement puts into question if larger planes represent a viable long term solution and challenges what was considered the most obvious answer to capacity constrained airports, such as Heathrow. 

Our European Hotel Investment Trends 2018 report analyses the correlation between airport connectivity, tourism growth and the potential for destinations to increase tourism through investments in airports and air routes. As the A380 flies out of the picture and demand for travel in Europe continues to accelerate, airports will have to explore additional strategies to overcome capacity constraints and realise potential tourism growth. Alternative strategies, as outlined in our report, include improving air traffic management, displacing demand to alternative local airport, improving scheduling or developing high speed train networks.

Infrastructural investments worth €49 billion are expected to increase airport capacity across the main 13 European airport hubs in 2028 by 31%, representing 980 million passengers per year.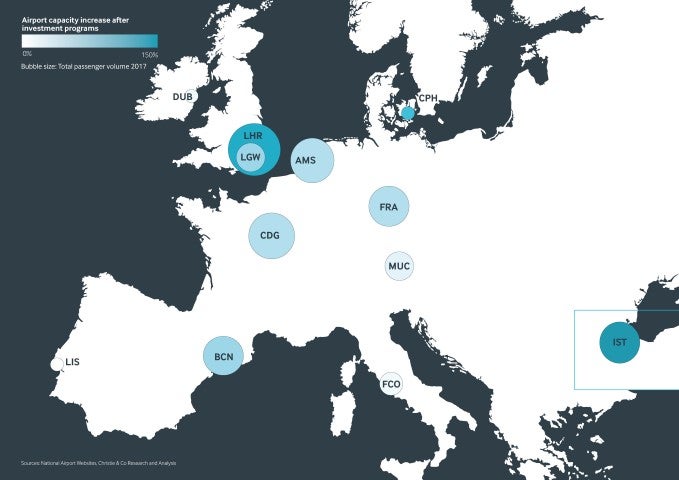 These investments contribute material increases in capacity, which will positively influence the connectivity of Europe as a tourism destination. The strong positive correlations between the increase in connectivity and tourism growth indicates that the potential for tourism is higher in better connected destinations. In Iceland, airport connectivity grew by 488% between 2008 and 2017 as a result of its positioning as an international hub to North America. Over the same period, tourism overnights grew by 186%, the highest growth in Europe.

Airports and tourism destinations must work together to explore viable options for each market and ultimately increase tourism potential. European airports remain amongst the best connected hubs in the world, despite capacity constraints, due to an efficient route management system and focusing on higher-yielding routes. However, material increases in capacity can only be unlocked through significant investment plans.