8/22/2018
|
Childcare & Education
First time buyers: finding success in your search
Due to the recent increased demand for day nurseries from first time buyers, now is the perfect time for those considering taking that first step to gather some advice on how best to prepare for your search.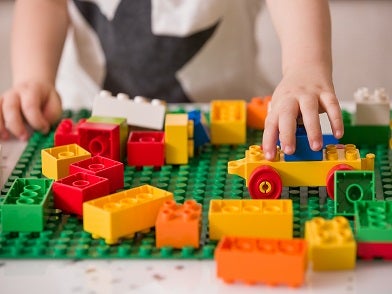 As with entering any industry or business for the first time, it is vital to have an initial discussion with a specialist sector expert who can answer questions you might have before you begin the process.

Buying a business is a more complex process than buying a house, but it doesn't need to be a stressful experience. All of the largest multinational childcare groups had to start somewhere so just take each step at a time, being careful not to rush and to be fully prepared. 

There are significant opportunities to acquire your first childcare business, but how you approach this will, in part, be pivotal to your success in both your initial acquisition and of the business that you acquire. 

Initial preparation

For your initial preparation, you should understand your market, your sector, your affordability and what additional costs will be involved in the purchase of a day nursery. Take this information-gathering period as an opportunity to speak with agents, finance advisers, solicitors, accountants, and consultants, and read as many educational, early years material that you can. For example, EYFS (Early Years Foundation Stage - Statutory Framework) and Ofsted reports, to help you to familiarise yourself with the jargon, regulations, and expectations of a successful childcare setting.

Showcase yourself and your suitability

The next step is to prepare your CV, similarly to applying for a job, which showcases who you are, your experience, and background. In a highly competitive market such as this, a CV is vital to show others that you have the right skills for the business you plan to buy, and also help you to focus clearly on what kind of business owner you want to be.

Along with the preparation of your CV, a business plan or mood board of your perfect setting will help you to find the most appropriate place for you before you start looking. It helps to have an open mind on this initially, however the more settings you view, the clearer the understanding you will have on what is your perfect setting – look to include your 'must haves', ideals but not essentials, and 'deal breakers'. When doing this, think about the key factors, such as location you would like to be in, how many children you would like to cater for, should it be freehold or leasehold, is it managed or owner operated, among many others. 

Ready to view

Now you've done all of the above, you are ready to view your new potential settings. It is important to stress that due to the confidential nature of the sector, it is likely that you will be required to sign a non disclosure agreement prior to receiving the full address and further information on any given setting. You may also be required to view the setting as a 'parent' on initial inspection, to maintain the discretion of a prospective sale.

With the support of the right team around you, preparation, and some patience, you can find your dream business in the childcare sector!

Lucy McLean from Christie & Co's Childcare & Education team will be hosting a seminar event on Wednesday 26th September at our London office, aimed at providing further advice and guidance for first time entrants to the sector on all aspects of purchasing a business and the market, from funding, to legal and regulatory. Other expert guest speakers will include John Mitchell from Christie Finance, John Warren from John Warren Consultancy and Jas Singh from Pickford Solicitors. Should you be looking to enter the sector and wish to attend this seminar, please contact Lucy McLean at lucy.mclean@christie.com.