FOCUS ON RETAIL PROPERTY: It's a bull market
Demand for forecourt property has never been stronger, with values in their ninth consecutive year of growth.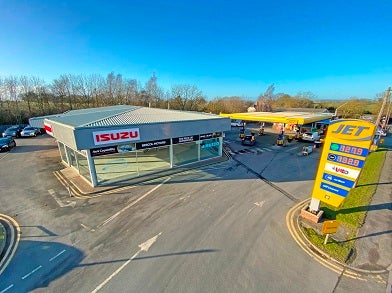 From January 1 to the end of June, Christie & Co sold a retail business every single working day. Steve Rodell, managing director of retail at Christie & Co, says: "We really could not have predicted back in March 2020 and throughout the rest of the year that we would be experiencing such a bull market this year.
"Buyer demand for our specialist retail sectors has never been stronger and over the past six months, sales of petrol filling stations and convenience stores reached the highest levels seen since 2017. Deals done comprised a good mix of independent and corporate sales, which contrasts with what the team has experienced over the past 10 years. Prior to the pandemic, most of the team's activity has been centred on the independent market."
Rodell says retirement remains the most prominent driver to sell a site, with 53% of vendors quoting this as the reason to sell. Corporate 'churn' also ramped up during the first half of the year, as some large multiples took advantage of the buoyant market to optimise value from sites in the tail end of their portfolios, that do not feature in ongoing investment decisions.
For Christie & Co, completed deals included Project Ranger, a group of petrol filling stations operated by Marla and Gus Saggu to Certas Energy UK Limited.
"We have also helped Ascona Group's ongoing expansion plans, brokering their latest acquisition with the sale of Manordeilo Service Station in North Wales. Ascona has been rapidly growing their network over the last two years, purchasing several of their new sites through Christie & Co. Their portfolio now comprises 59 operational fuel and retail outlets across the UK."
According to Barber Wadlow, activity within the forecourt property market was down 48% in 2020. However, its Forecourt Property Value Index recorded a 3% increase on 2019. Barber Wadlow director, Adam Wadlow, explains: "Transactional activity ground to a halt in April/May 2020, but deals did continue at a slow pace, with completions delayed until July/August when greater certainty returned to the market. A healthy trading landscape has been maintained into 2021, which has underpinned market demand. Barber Wadlow's Forecourt Property Value Index's 3% increase in values in 2020 was the ninth consecutive year of growth, and means the average forecourt value has increased by 84% since 2012.
"Wadlow anticipates a greater level of transactional activity this year, with the market expected to swell five-fold as a consequence of EG's acquisition of the Asda forecourts (321 sites) and the subsequent CMA divestments (27 sites), as well as Applegreen's proposed sale of its UK forecourts (98 sites)...

To read the full article on Forecourt Trader, click here.