9/5/2016
|
Dental Practices
Getting your strategy right
Paul Graham, Associate Director, talks about current Dental market conditions in Scotland.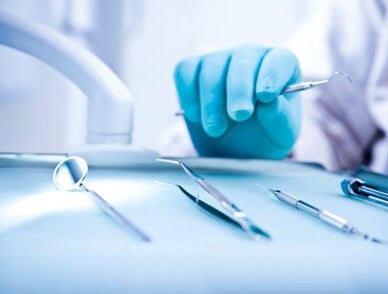 The dental market north of the border is proving to be very attractive for buyers throughout the UK. In the last 12 to 18 months we have seen values increase by at least 30% with demand for good quality mixed practices high up the list of priorities from buyers.

Whether you are seeking a complete exit from the profession and practice ownership, or whether you just wish to unburden yourself from management responsibilities, at Christie & Co we are able to tailor our marketing process to meet your requirements.

By engaging a good agent – one who has both regional and sector expertise, you can be sure that your practice will be introduced to all potential buyers that fit your plans.

It is important that you don't feel tempted to go direct to a buyer and undersell your practice, as by doing this you cannot be sure that you are securing the best possible result. For example, there was a particular transaction last year that we were introduced to at the eleventh hour; as a result of our involvement we eventually secured an offer price £250,000 higher than the original offer and on much better terms! You are probably already aware of those corporate dental groups who are keen to retain principal dentists for a few years post sale. However, you may not be aware of the extensive number of regional operators who are seeking similar terms to the national operators, but may offer improved terms to better suit you. 

We appreciate that not all sellers are seeking the same outcome.  It's important that your appointed agent understands your plans and approaches the market and potential buyers in a way that enables you to not only achieve the best price, but also the best overall terms depending on your circumstances.

If you are looking to retire immediately then we can utilise our extensive database of independent, private buyers who are quick to react to opportunities, as well as being supported by family and well-funded by banks keen to lend in the dental sector.

With practice values increasing we are finding that many principals are thinking that perhaps now would be a good time to gain an updated appraisal of their practice.

If you are considering a possible exit within the next 5 years then now is not too soon to discuss a strategy. As well as being expert led, the advice we provide is free, with no future obligation. As the leading agents and valuers in the dental sector, and the only RICS-regulated firm operating, we are keen to build long-standing relationships with practice owners to help them achieve their long term goals.