GRIF 2020 highlights innovation and sustainability as fundamentals for success in the restaurant sector
Once a year, global restaurant investors and operators from across the world descend on the Global Restaurant Investment Forum (GRIF) to share their views on economic trends and consumer behaviour in their respective markets. Held this year in Amsterdam, we saw a focus on sustainability, from reducing food waste, eradicating the use of plastic, to the increasing popularity of a vegan diet.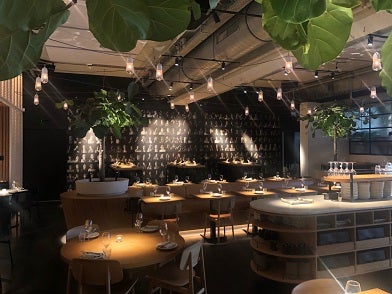 A culinary tour on the first day provided the chance to experience first-hand what some of the top restaurateurs in Amsterdam have to offer. A guided tour of their operation and a chance to sample their menu emphasised the incredible lengths these chefs have gone to promote environmental awareness. The tour ended at Juniper & Kin who have constructed a greenhouse on the floor above their rooftop restaurant/bar south of Central Amsterdam.
     
Another interesting topic which arose throughout the event is the concept of a 'dark kitchen' or delivery-only kitchen which sells meals purely through food delivery. The growing popularity of delivery provokes landlords to consider facility utilisation and making the most out of their spaces in response. To date, many attempts have been within conversions of sub-scale factories and the model remains one which has not been perfected. Chef's do not wish to work within dark boxes in cold carparks and lose their visual brand exposure. Nonetheless, it was a keen area of interest for the investors in attendance and an area of the market that Christie & Co will be monitoring closely.
 
GRIF provides an incredible platform for operators from all corners of the world to share how these principles play a role in their operation and to share their individual experiences in doing so. We look forward to seeing how these international brands continue to expand in their domestic and international markets, with the fundamental principles of innovation and sustainability considered as the driving forces which will help their businesses succeed.