Has COVID changed the value of your business? Christie & Co Webinar
Christie & Co's Retail Directors recently held a panel discussion on the impact that COVID-19 has had on market sentiment, business values, and buyer profiles across the retail sector.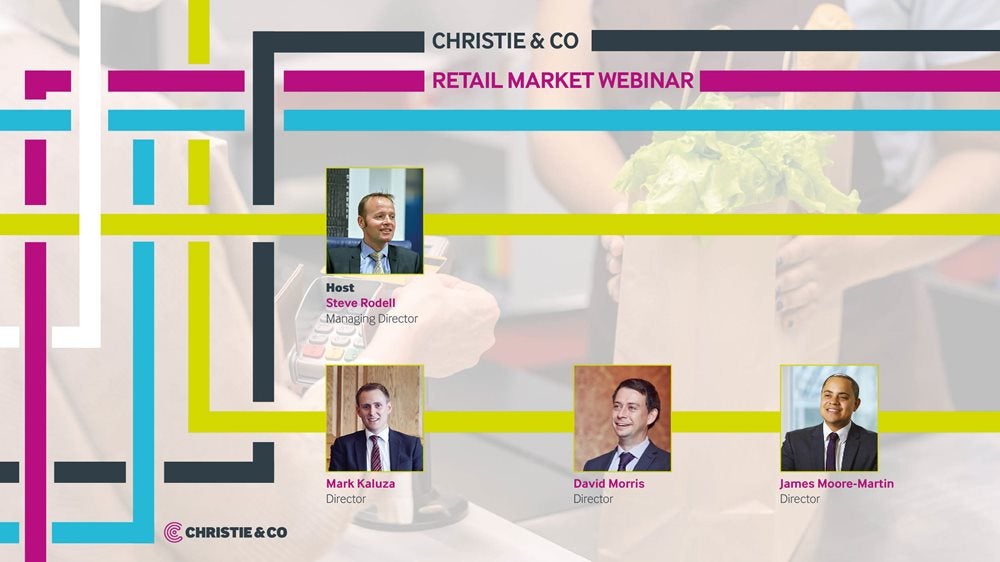 Hosted by the team's Managing Director, Steve Rodell, the panel also featured Directors Mark Kaluza, David Morris and James Moore-Martin, who offered insight to their experiences across the convenience retail and petrol filling station transactional markets over the past twelve months.
Throughout 2020 and onwards through the latest lockdown, these sectors were designated as essential services and many operators experienced a boost in trading performance due to increased local shopping. A poll of the webinar attendees supported this, with 75% noting they had seen profits increase since the start of the pandemic.
 The knock-on effect for the transactional market has been a dramatic increase in buyer demand for convenience retail and petrol filling station assets. At Christie & Co, the team experienced a busy year, formally valuing around a billion pounds worth of retail assets and completing on several sizeable deals.
 A second poll revealed that 57% of the webinar attendees thought the value of their business had risen compared with pre-Covid levels.  This is undoubtedly in part due to this increased demand. The panel suggested this boost in demand even helped sell businesses priced at the lower end of the market and which perhaps were not trading as well pre-COVID. The pandemic has also benefitted forecourts despite a significant loss of fuel volume.  These did bounce back since the first lockdown, and whilst volumes remained subdued, the rise in shop sales has compensated. This applies to urban sites or those with local customers and not necessarily to transient sites on motorways and major trunk roads. Nevertheless, the big picture is one of a resilient market.
 The panel also discussed the financial landscape, referencing that borrowing to finance a purchase was sometimes trickier to come by as lenders have been cautious, but many operators have been making use of the various government-supported loan schemes. Never has there been a more important time to use a good finance broker who can scour the entire lending market for the best deal.
Get in touch with our team: 
 Steve Rodell
 Managing Director - Retail
 T: +44 7738 182 407
 E: steve.rodell@christie.com


 Mark Kaluza
 Director
 T: +44 7764 241 353
 E: mark.kaluza@christie.com


 Dave Morris
 Director
 T: +44 7712 198 835
 E: dave.morris@christie.com
 James Moore-Martin
 Director
 T: +44 7764 241 288
 E: james.moore-martin@christie.com