High value convenience stores: still at the top of buyers' shopping lists
The Association of Convenience Stores (ACS) reported in their latest Local Shop Report that the total value of sales in the convenience sector exceeded £37bn for the 12 months to April 2016; a huge number in what many perceive as a resilient sector.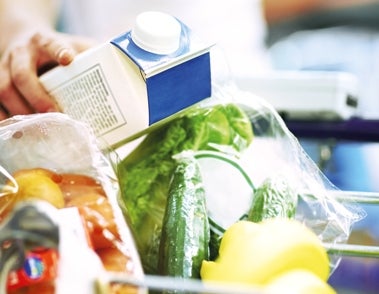 The convenience store has evolved over time. No longer thought of as simply 'the corner shop', it has been commended as one of the businesses to have the most positive impact on a local area, second only to the Post Office, which is coincidentally often found within a convenience store.

Furthermore, it was also reported that there are over 50,000 convenience stores in the UK. These are largely independently owned (over 70%), leaving less than 30% owned by corporate multiple operators. With some simple division, convenience stores' average sales come out at around £750,000.

In the real world, is this actually correct? Probably not. Christie & Co sees numerous convenience stores every week, some with sales worth a fraction of this figure, others comparable and in some instances, over and above.  But what does this mean for the convenience store owner? 

Convenience stores of all types are in demand for different reasons: location, tenure, rent, accommodation and lack of local competition are often mentioned as preferences. Largely, demand for stores is driven by sales and profit.

The developing nature of a convenience store enables customers to purchase the essentials in one stop as opposed to across multiple sites. It also means the local community doesn't have to visit a larger supermarket for the 'weekly big shop'. Meanwhile, the raging coffee market provides any retailer with a quick customer drive to the store at any time of the day with the use of hot drinks vending machines.

This year we have seen the demand for stores with 'high sales' in significant demand, certainly more than in previous years and I'm often asked, 'would my business be of interest to a corporate?' Perhaps, but why not consider the independent purchaser to maximise a sale price? I'm contacted daily with requests from both types of buyers.

In truth, I would make recommendations on an individual basis. If a freehold-owned store would be of interest to a corporate retailer, then both the sale price and investment value should be considered carefully as a corporate tenant would increase the value of the property. 

But what makes a 'high sales' convenience store? That's a matter of opinion. This year I have brokered several 'high sale' convenience stores to both independent and corporate retailers, by and large for high value sale prices.

A high value sale price is driven by not just the weekly sales but also the profit and potential of a convenience store. Retailers have not been put off by having to pay a significant price for a business; in fact, the market would suggest retailers are prepared to pay over the odds for the right business.

In order to ascertain a purchase price, corporate retailers would assess the current sales, their future projections and what investment is required to rebrand the business. Comparatively, the independent retailer would usually consider the current status of the business more than the future potential. In recent years, the convenience store leg of many supermarket chains has seen the biggest growth in their overall business and therefore an appetite for more stores remains high throughout the UK.

Whether corporate or independent, the market remains strong for convenience stores of all different types. It just so happens to be stronger for 'high sales' resulting in a 'higher sale price'.

If you are thinking of selling your business, do feel free to contact us for a confidential conversation.