Housing through integration
The adult social care sector is going through an important but somewhat turbulent time due to the competing pressures of a population, which is living longer and numerous operational challenges driven by funding constraints.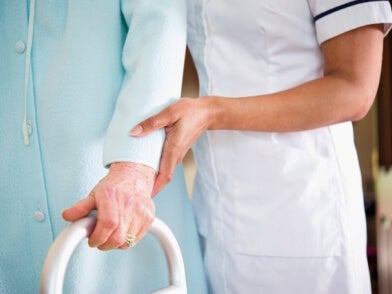 As a society we want to provide the best quality care possible for our elderly relations. The delivery of good quality care is driven by many factors and, without doubt, the single most important ingredient is the "people" factor. The adult social care sector employs a huge workforce of largely unsung heroes, many of whom are paid at the minimum living wage level but all of whom are responsible for looking after and enriching the lives of our elderly relatives. At Christie & Co, we are proud to recognize the efforts of these incredibly committed people through being main sponsor to the National Care Awards and it is always very inspiring to hear how these exceptional people routinely go the extra mile.

However, as an advisor in operational real estate, we are also acutely aware about how important the built environment is and, fundamentally, we need to have care facilities which are fit for purpose moving forward. Research shows that less than 5% of the existing provision was constructed since 2010 with nearly 40% of care homes built before 1990. A significant number of these homes are compromised through being converted buildings with constrained or inefficient layouts. Indeed, research recently undertaken by Christie & Co shows that size truly does matter with elderly care homes that are less 20 beds in size being more at risk of business failure as they often struggle to achieve the returns necessary to remain viable.

That being said, larger homes also have many challenges, particularly those older style facilities which are located in areas heavily reliant upon local authority funding. Austerity has led to significant fee pressure and, with operational costs rising; operators have had to cut back on crucial investment in their real estate. The result is that we now have a significant number of homes which require material catch up capex in a sector which, with the exception of the private pay market, is cash constrained.

A significant amount has already been written about the national shortage of nurses, pressures on the NHS and the impact of the new national living wage, which Christie & Co estimates could increase staff costs within a typical care home by around 4.5%. These challenges and particularly the national living wage impact have reinforced funding as being the single biggest issue.

There are some positive signs emerging from the latest local authority fee settlements for the year ahead coupled with innovative approaches adopted by many operators. This will help move forward the development of new facilities and also alleviate the pressure of bed blocking on the NHS. We are now seeing privately owned care homes developing reablement care services which should greatly improve the transition from the hospital ward back to home for those patients recovering from operations. Significant savings are generated for the NHS with care homes able to capitalize on these contracts and make investment in their homes to improve patient outcomes. It is a win win.

We are also seeing a real focus on new development both in terms of state of the art care homes and assisted living or care village schemes. In comparison to many other countries, where more than 10% of the population aged over 65 years of age live in such a scheme, the figure in the UK is probably much lower at less than 1%. It is very encouraging to see how developers and investors are supporting this innovation with a number of new developments currently in the pipeline. Larger care home operators are also recognizing the importance of having estates which are fit for purpose moving forward. In 2015, Christie & Co brokered the sale of 24 high quality care homes developed by LNT Construction to leading not for profit provider, Anchor. The deal materially enhanced the quality of Anchor's portfolio through providing 1,317 recently developed single en suite bedrooms in care homes which are equipped with the latest facilities.

Moving forward, we expect to see more innovation, although the real game changer will be when new care homes routinely provide care services not just to their residents, but the wider community. We are aware of several new proposed developments which will provide a doctors surgery, pharmacists and complimentary health services as part of the new care home complex. It will be interesting to see how these projects get off the ground but, in theory, such partnerships have much to offer.