How will the Autumn Budget affect the pubs sector?
The average UK pub will need to serve a further 7 pints a day to offset the impact of the budget.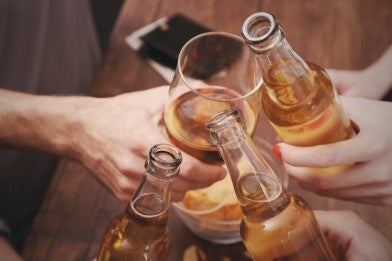 Licensed operators were left uncertain as to whether to feel pleased or punished after the Chancellor's autumn budget announcement, as Philip Hammond gave with one hand and took away with the other.

In terms of good news, the continuation of the £1,000 discount to business rates for pubs with a rateable value below £100,000, which we take to be the majority of licensed premises outside of the capital, will be welcome news even if it does reflect only a drop in the ocean. That the chancellor singled out the sector for this special relief is testament to how crucial pubs are to the UK economy. The impact of the business rates multiplier now being increased in line with CPI as opposed to RPI can be measured in hundreds rather than thousands of pounds, but in these austere times, any relief at all is welcome news.

The freeze in duty on all alcohols except high abv cider will be a further blessing for pubs and will save operators from increasing prices by at least 2p a pint.

The bitter pill however, even if it was expected, was the increase in National Living Wage to £7.83 an hour, a rise of 4.4%. Operators should be under no illusion about labour costs – they are only moving in one direction, and National Living Wage will continue to rise until it breaches the £8.60 mark by 2020. The hospitality sector will need to change its perspective away from this being a negative factor and appreciate that fair wages will help to attract and retain talent at a crucial time as we seek to become less dependent on immigrant labour.

Taken together, the good does not unfortunately outweigh the bad, and the combined impact of the above will damage profitability. Hopefully, the additional earning and spending potential of the lowest paid will help materialise the additional 7 pints a day!