How will the new COVID-19 Restriction Tiers affect hospitality businesses?
Last week, as part of his Winter Plan announcement, the Prime Minister confirmed that the national restrictions in England will end on 2 December and that the country will move into a stricter three-tier system when we exit lockdown.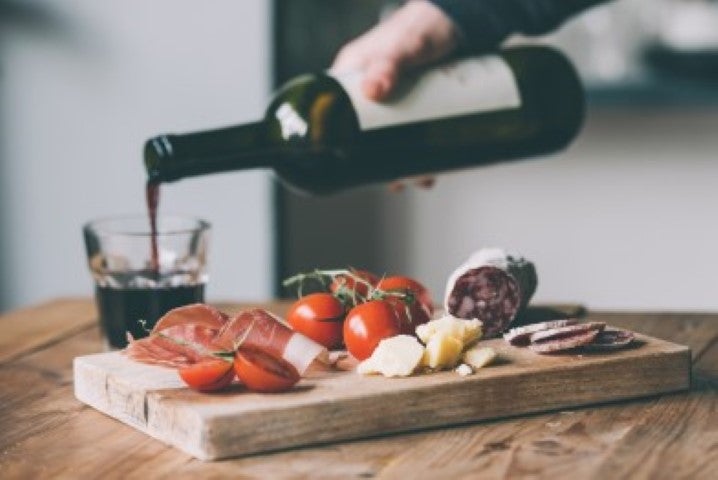 Following this, earlier today the Secretary of State for Health & Social Care, Matt Hancock set out the details of the new tier arrangement, with most areas in England being placed in Tier 2, including London. However, a number of areas where figures remain high will enter Tier 3 for at least two weeks. These include all three of the East Midlands counties, much of the North East, Greater Manchester, Birmingham, South and West Yorkshire, Bristol and a part of Kent.

Measures are set to be reviewed every two weeks with the new tier system expected to be in place until March next year.
Who will be most affected?
The new system states that retail, personal care, leisure and sporting facilities including gyms, sporting courts, leisure and fitness centres, golf courses, swimming pools and hotel spas will be allowed to open for all Tier levels. In addition, business events will also be permitted, albeit with varying restrictions at each tier level, which is a great win for the hotel sector.

Disappointingly for the hospitality sector however, the new system will place additional restrictions on pub, bar, cafe and restaurant businesses across the UK. Venues in over 40 areas that find themselves in Tier 3 will be forced to close, except for takeaways and settings in Tier 2 must also close, unless operating as restaurants, which serve substantial meals.

In addition, households are prohibited from mixing in indoor settings and the 10pm curfew will remain in place, despite the sector raising concerns on its impact on businesses. However, it has been amended so that while last drinks will be called at 10pm, customers can remain until 11pm to stagger people leaving venues and assist with social distancing.

Industry leaders have been urging the government to deliver further support for the sector, which will be hit especially hard by the new measures. Today's allocation of the tier levels which places 98% of venues across the UK under Tier 2 or 3 restrictions has diminished the hope of strong trade through the valuable festive season for many operators, in particular for the Midlands and the north of England, leaving them at a loss for the long, challenging winter ahead. According to key trade body, UKHospitality, if the restrictions remain throughout the entire month of December, an estimated £7.8 billion worth of trading is set to be wiped out, compared to 2019, which threatens the viability of thousands of businesses.

In addition, whilst it was announced yesterday as part of the government's Spending Review, that the National Living Wage will increase by 2.2% in 2021, the new tier system also creates uncertainty for nearly 1.5 million hospitality workers jobs.   
Plan for the festive season
Despite the new system coming into force across the UK next week, there is speculation around a relaxation of rules for Christmas, which will allow up to three households to meet over the festive period. 

Update as of 29 Nov 2020: The Government has published guidance for the Christmas period on its website. Details can be found here.

 
Stephen Owens, Managing Director of Pubs & Restaurants comments: 
"With the majority of the country being placed into tiers two and three, the prospects for some reasonable trading over the Christmas period have evaporated, particularly for wet led pubs and premises in Tier three.
"We share the sectors concerns that hospitality settings are being unfairly targeted by the new measures, despite a lack of evidence showing that these venues are a major source of virus transmission.

"Urgent further support and solutions to tackle issues such as built-up rent debt is now vital to ensure the survival of many establishments and without such support those premises that have been teetering on the edge will simply not survive next year."     
 
Carine Bonnejean, Managing Director of Hotels adds:
"Disappointingly, the new restrictions mean hotels in Tier 3 areas have no choice but to close. However, the decision to open during the Christmas period for many hotels in Tier 1 and 2 areas may also be unfeasible, which raises concerns for many businesses and jobs. For these hotels, it will be down to each owner/operator based on anticipated levels of business.

"Similarly, to the summer period, leisure-orientated properties might benefit from another rush in domestic demand but, city centres will continue to be challenged. Without this vital period of the year for the industry, it is likely that many will take the view to stay closed until March/April, adding yet again more financial pressure on the sector and uncertainty for revival next year. We will monitor hotel reopenings very closely over the next few weeks as it will be a good indicator of general sentiment."
More information
The government has published the full tier list breakdown on its website here.

Guidance on the various rules for each tier has also been published here.
 
Anyone seeking additional advice or support for their business at this time should contact: 
Stephen Owens FRICS MCIArb
Managing Director – Pubs & Restaurants
T  +44 (0) 113 389 2726
M  +44 (0) 796 800 4550
Carine Bonnejean
Managing Director – Hotels
 T:  +44 20 7227 0714
 M: +44 7921 063 548