2/22/2019
|
Childcare & Education
Keeping informed on ever-changing childcare best practice is key
As part of furthering our understanding of the sector and keeping up to date with developments in order to best work with our clients, the Childcare & Education team look to learn from experts in the industry through attending seminars and talks.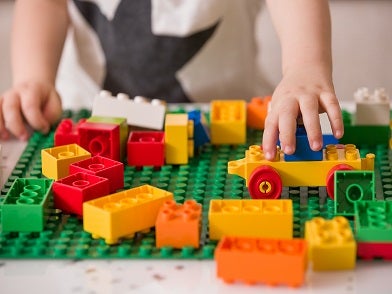 Most recently, myself and my colleague Lucy Mclean spent the day at a seminar headed up by award winning early years consultant, researcher and practitioner Mine Conkbayir. Based around Mine's CACHE endorsed learning programme, Applying Neuroscience to Early Intervention, which was designed to equip all early years professionals in their day to day practice, there were also a number of expert speakers sharing their own experiences and findings of their studies. Speakers included Mine herself, Professor Chris Pascal OBE, Director of the Centre for Research in Early Childhood, Lil Newton, Headteacher at Highfield Nursery School and Director of Ipswich Research School, and Jack Rowlands, Inspector at the Met Police Service.

With the range of guests, the day covered a wide scope in early years childcare best practice, identifying ways to better the system, including new methods being introduced, safeguarding regulations, and what the focus will be for the future of the sector.

As some of Mine's work was produced as a response to the EYFS revised Early Learning Goals (ELGs) which come into force this year, it provides crucial insight and preparation for EY staff who will be required to understand and nurture self-regulation.

Hearing how requirements in the frameworks and expectations of nursery operators and their staff will be changing makes us well-equipped to advise our early years clients on what the demands are for top quality settings and, therefore, top nursery businesses. 

The benefits of being well informed are key for business owners in any industry, and with one as competitive and highly regulated as childcare, it is imperative that operators understand what the hot topics of the sector are. In the interest of practising what we preach, as trusted advisers, our expert Childcare team continues to seek out learning opportunities and keep up-to-date with early years developments.