5/22/2020
|
Childcare & Education
Lease Advisory for the Children's Day Nursery Sector
Christie & Co has a long-established pedigree of representing day nursery owners and operators in lease advisory related work.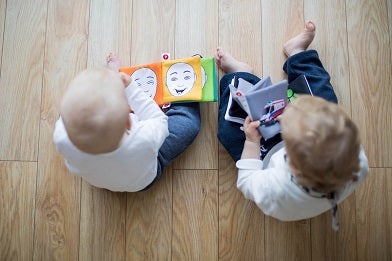 Over the last 14 years I have acted continuously for one of the UK's leading day nursery operators in a wide variety of lease advisory assignments, from rent review advice to lease re-gears, renewals, and wider lease restructures. My work for other nursery sector clients on lease advisory matters extends over a wider 23-year period.
Nurseries and childcare in a post-pandemic world
As a business, we have a comprehensive understanding of the day nursery sector, the challenges operators are experiencing during the current difficult time and the dilemmas which will be faced as the lockdown eases and settings begin to reopen to the wider public. With many parents furloughed or working from home, it is clear that demand for nursery places will be heavily influenced by how the wider economy recovers, with childcare requirements being adjusted and additional factors such as the need to protect the elderly and clinically vulnerable people being key drivers.
The business of a day nursery
A key element of Consultancy's work involves the provision of strategic advice relating to operational businesses, where my colleagues and I are experts in understanding the key drivers behind a day nursery business and, therefore, its ability to pay rent. This twin track approach of looking at a combination of property and operational factors enables us to tailor our approach to each situation to maximise our chances of achieving the best possible outcome.
Most landlord discussions which have occurred to date have involved the negotiation of short-term rent holidays or other concessions relating to the lockdown period. Landlords have generally sought to work in partnership although many are also balancing the need to cover their own obligations with rental income often being used to repay bank debt.
As the sector moves forward with nurseries re-opening, many operators will face a normalised rental bill with these short-term concessions ending.  This makes it vitally important for day nursery operators to have a carefully considered strategy in relation to any assets held on a lease and this is an area where my colleagues and I will be very pleased to assist.
Please do not hesitate to get in touch if you would like to chat through your current situation. We will be delighted to assist and treat each conversation in the strictest confidence.
 
Mike Hodges                                                                               
Managing Director – Healthcare Consultancy                             
E: Michael.Hodges@christie.com                                                
M: 07764 241300       
Courteney Donaldson
Managing Director – Childcare & Education
E:Courteney.Donaldson@christie.com
M: 07831 099985