Maria Diez: 10 years at Christie & Co
For Maria Diez, Senior Receptionist at Christie & Co, 2022 is a landmark year; it marks a decade working at the company!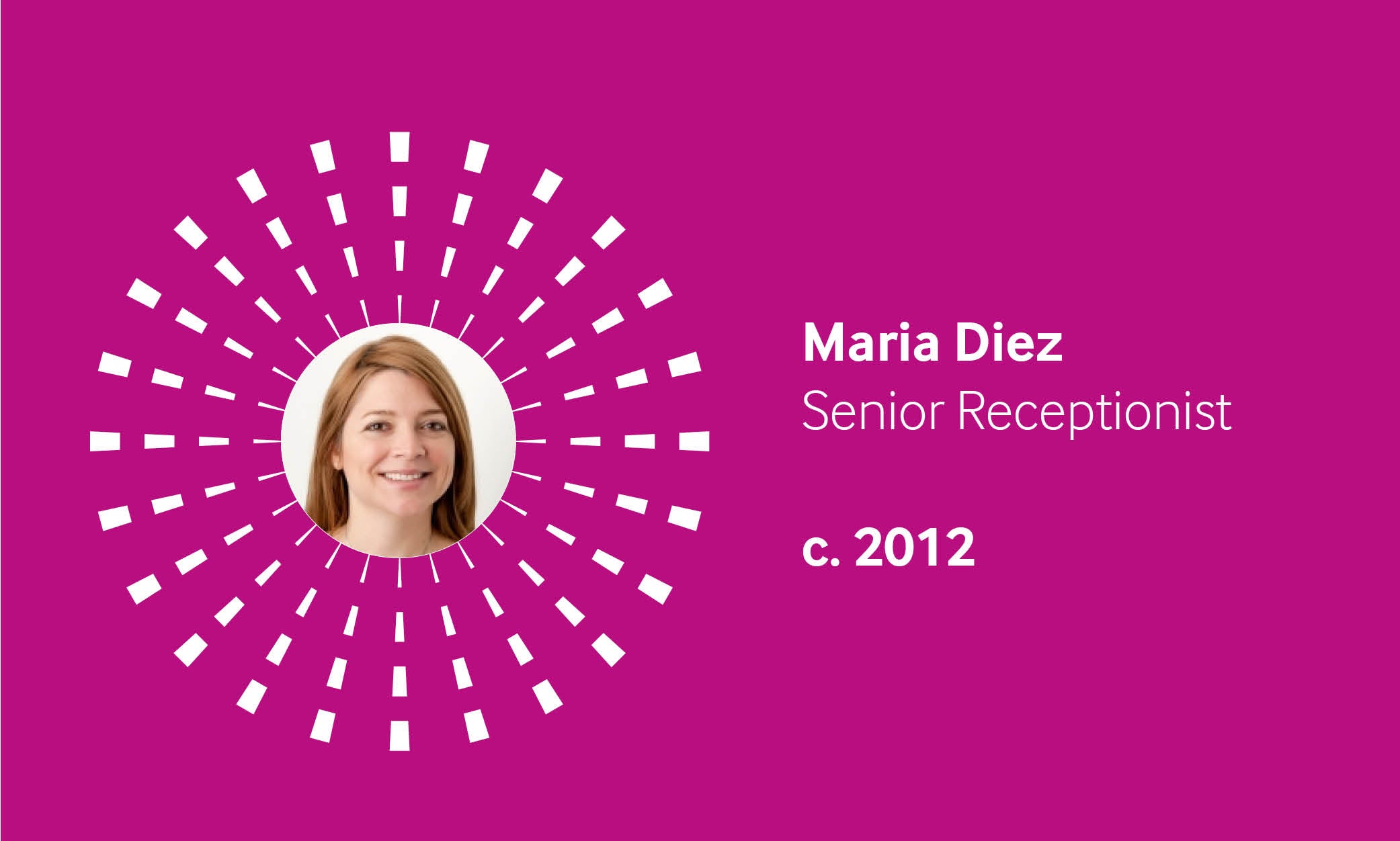 We chatted to Maria about her time in the business and what has changed since 2012.   
When did you join Christie & Co? And from where?
"I joined the company in May 2012, after working within the hotel industry for almost 20 years."
Can you tell us a bit more about your role at the company?
"My role consists of handling customer enquiries, via email, phone, and face to face, making sure customer needs are met. I am also involved with health and safety and facilities for our Head Office, and giving the best internal customer service to our colleagues around the UK."
What has been the biggest change to your role and the way you/your team works over the last 10 years?
"The company has grown considerably over the last 10 years, our London agency office that was based in Milton Keynes merged with the Head Office and so the volume of calls increased. Now we also take overflow calls for all our offices in the UK. We added three meeting rooms on the ground floor, too.
"As a team we must keep updated about changes with staff, new instructions, marketing channels and projects so we can handle enquiries effectively. This requires constant communication with our colleagues."
What was Christie & Co like in the early 2010s and how has the business changed since then?
"We have grown as a company; having opened new marketing channels. We are now in social media, and we have advanced along with technology."
What's been your biggest career highlight over the last decade?
"Adapting to changes and learning about the business - coming from a hotel background there was a lot to learn. I am now very confident with my role and have been able to provide ideas to improve our customer service."
What do you expect to see in the next 10 years of your career? Have you got a career bucket list?
"This might be ambitious, but I see myself leading the customer service and operations department. I have 28 years of experience in customer service, and I am passionate about it! I am also a good leader and I like to encourage people to give their best. I know the 'drill' well and would love to apply my knowledge for the benefit of the company."
Is there anything else you'd like to mention?
"I would like to thank Christie & Co and the lovely people in the company for their constant support. Christie & Co is a great company to work for! My hard work every day is filled with gratitude and love."